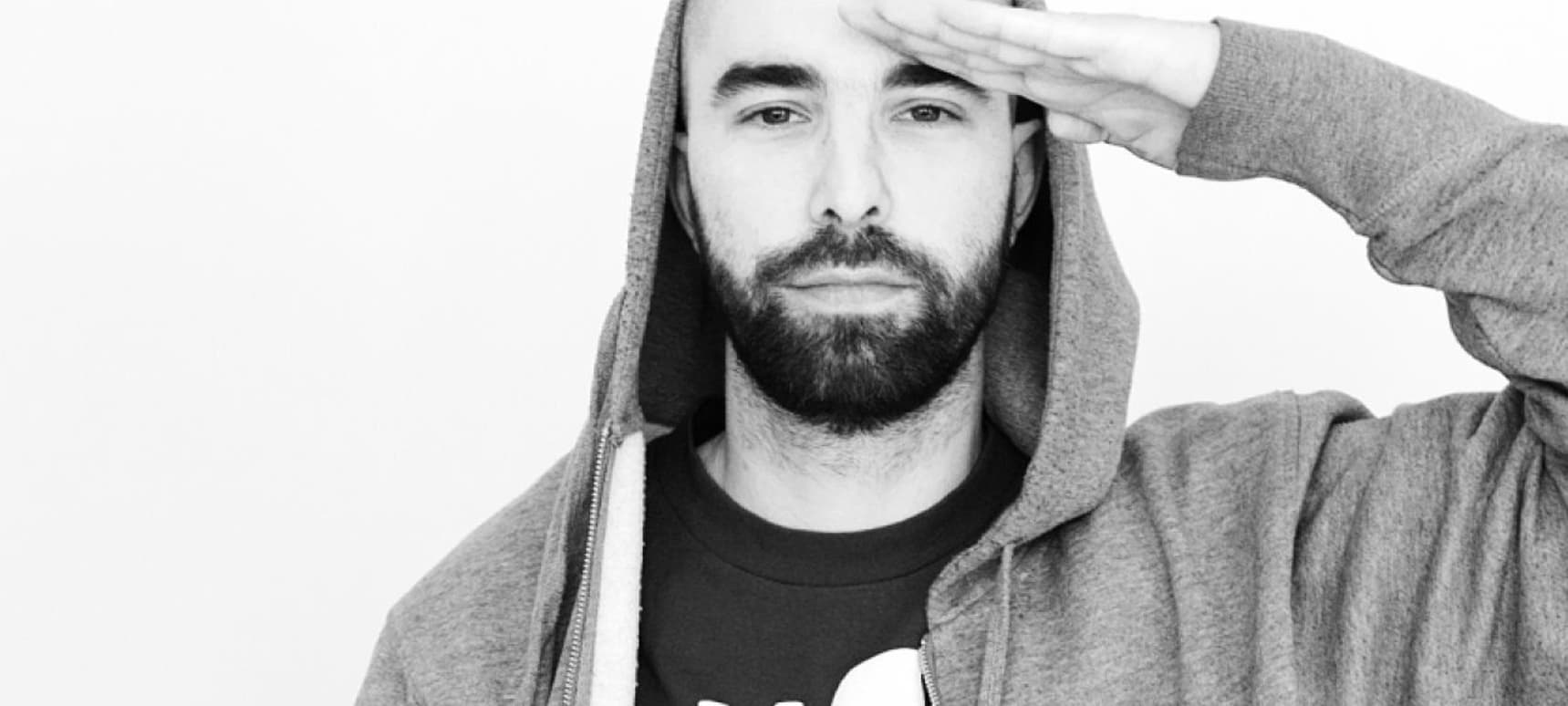 14.04.2016, Words by dummymag
The 10 best beat heads in Belgium right now, according to Lefto
Lefto has rapidly made a name for himself as one of Europe's leading musical tastemakers. A bearded and grilled early riser, the Brussels native is consistently a couple steps ahead. His proactive approach to music production has seen him clock up hundreds of shows on Belgium's foremost national radio station, Studio Brussel. He has maintained a strong relationship with Gilles Peterson's Brownswood Recordings since its inception, as well as working with Kutmah and Stones Throw's J Rocc for releases on 101 Apparel. His deep roots in jazz also made him a natural choice to compile 'Blue Note Sidetracks Vol 5, Out Of The Blue'.
Garnering support and demand in London, Lefto achieved monumental success with his show at Shapes last year. Returning to continue his reign over the city, he's forging somewhat of a residency at Shapes, with an extended three hour (plus) DJ set on the cards for April 22nd. As usual, the crowd can expect heavy beats with a few psychedelic curveballs thrown in, all thanks to Lefto's steadfast ability to juggle crate diggers' gold and legit hip hop tunes into a solid, fun loving set that's guaranteed to make you move. Word on the street is there could be a very special guest appearance so if you're a die hard hip hop fan, it wouldn't be wise to miss.
To gear up for next week's show, Lefto shares a selection of his favourite fellow Belgian beat heads right now; ranging from international known genre eclectic producers such as Alix Perez, through to newcomers he recommends you keep close tabs on.
Read Lefto's top tips below, or stream seamlessly via our YouTube playlist.
LTGL
Lefto: "22 year old kid from Hasselt, in the north east of Belgium. He has been on my radar for a minute and further fans include The Gaslamp Killer, plus everyone at Low End Theory, and friends like J.Rocc. An amazing producer with a vision and I expect a bright future for this young one."
Up High Collective
Lefto: "They have been around for some time in their hometown Leuven, a city which is not only known for its famous Stella Artois, but also for its sheer amount of beat heads and great producers. It is also the home of Tangram Records, a label hosting Up High Collective alongside many others."
Moodprint
Lefto: "Moodprint or Alectric is one of those producers who likes to combine the traditional hip hop style with modern electronic sounds. He used to produce with another beat head called Poldoore, before pursuing a solo career."
Shungu
Lefto: "Louis, aka Shungu, is a Brussels' native producer who is very much into chopping beats on a Akai MPC2000XL or a SP-404, as well as remixing tracks and recording MCs on his beats. He has created his own sound over the years."
Pippin
Lefto: "Pippin is still upcoming and pretty much unknown, although he did win last year's Champion Sound beat battle in Belgium. He's pretty much another cat I'm really looking forward to for the future."
Nasty Nag
Lefto: "I have a long history with Nag. He was my favourite Flemish rapping MC and I used to make beats for him. He's now one of my favorite producers with some sick juke beats. He's a very prolific artist – gotta love him."
Alix Perez
Lefto: "Alix is on an international level, from drum and bass to making straight forward banging beats. Working with Foreign Beggars and releasing collaborations with Eprom, he has been in the spotlight for quite some time now."
Le Motel
Lefto: "Another young producer to follow is Le Motel from Brussels. He is an upcoming producer with a few releases and projects, and also produces for another local band called Yellowstraps."
Monkey Robot
Lefto: "A duo from Brussels creating amazing music in a very organic and melodic way. I love how they create a world for every song they produce, and not just straight forward beats."
Catch Lefto at Shapes on April 22nd for an extended new set (tickets).