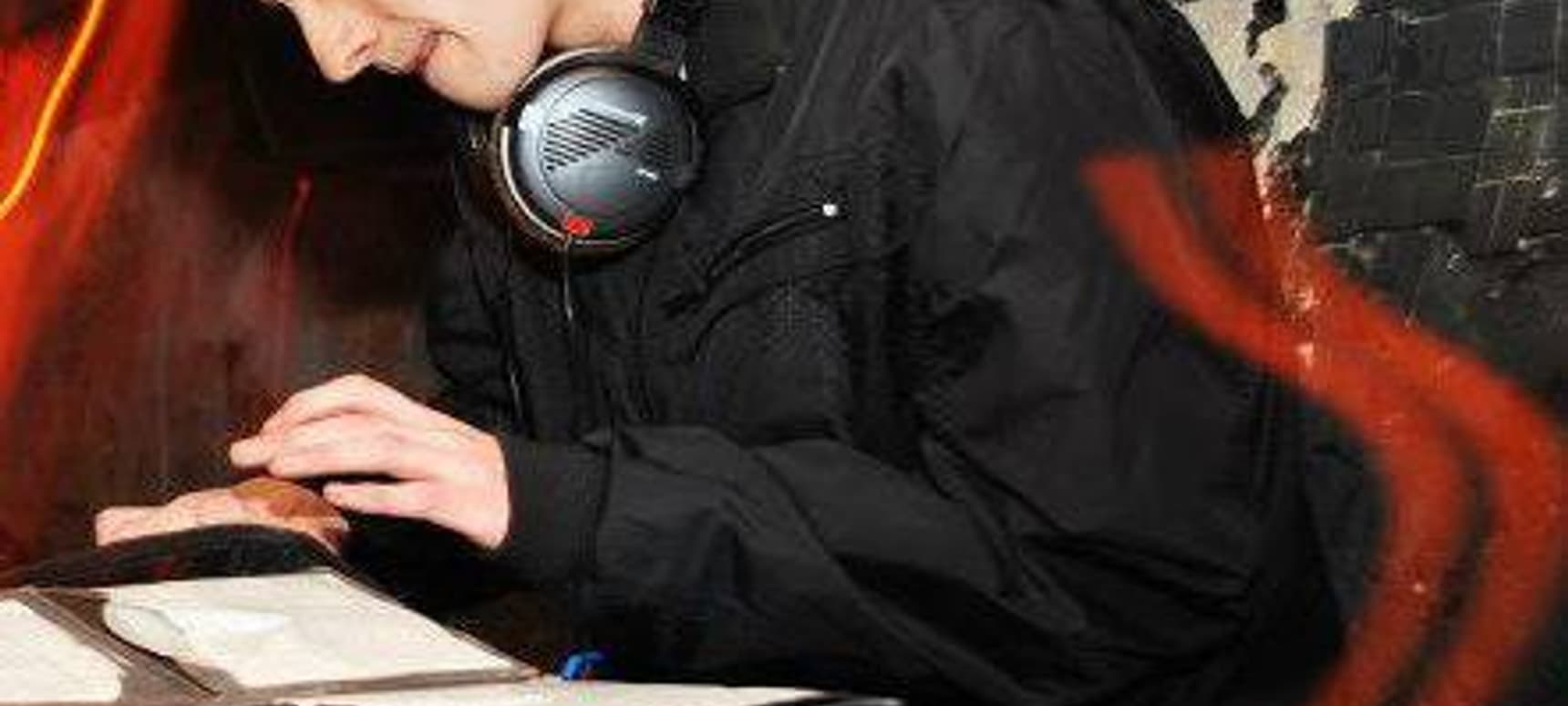 07.08.2013, Words by Anthony Walker
Dummy Mix 176 // DJ Spookz
DJ Spookz is a producer from Essex and he's releasing an EP on No Hats No Hoods later this month. An active DJ with a regular show on London's Flex Fm, his 'Bring Back the Beat' EP illustrates the functionality and versality of a musician who has soaked up a range of styles and is used to thinking of the audience as much as of themselves. The release has no clear genre classicifaction but it does have a host of recognisable components – syncopated 2-step percussion; fast grime tempos; cavernous sub-bass; bright rave melodies; dub and jungle vocal samples – that join into four unashamed, unpretentious and really fluent dancefloor tracks, the kind that stand out for their immediacy rather than novelty. We asked him to make an exclusive mix for Dummy to get a clearer idea of what DJ Spookz is about and he agreed, sending us this mix showcasing some of his biggest influences and best forthcoming material. You can stream it above, with a Q&A with him and a full tracklist below.
Hi DJ Spookz, what can you tell us about this mix?
In this mix I put together a range of bass-heavy stuff from old to new, grime to house, reaching back into my influences such as grime classic D.T.I to the skippy dark 'n' deep track Afrocentrism. I also dropped some exclusive tracks and forthcoming material.
How did the link up with No Hats No Hoods for the 'Bring The Beat Back' EP come about?
Pretty simple actually! Magic hit me up to send him some tunes and said he was feeling my sound and style. I asked if No Hats No Hoods would be interested in putting out my next release and the rest is history.
The EP is striking for its diverse mix of styles, is that something you consciously wanted to do?
I'm glad you said that! With this EP I wanted to show my diversity as a producer while still staying on the bass side of things – stepping away from the UK funky/funky bass sound and stepping into more grimey, rave, housey, jungle, garage sound.
You also have a show on Flex FM, when can people catch you on radio?
You can catch me on Flex FM on a monthly basis – the first Tuesday of every month from 4 to 6pm.
Tracklist
Skepta – D.T.I
Jay-Z – Is That Yo Bitch
Majora – Questionable (Morcee Remix)
Last Japan ft. Merky ACE – Paid in Full
Nativ – Afrocentrisim
Kendrick Lemar – Swimming Pools (Deckstar's Liquored Bass Mix)
Dr Cryptic – Tuff
Jook 10 – The Beginning
Unknown Dubplate
Wiley – Step 20
Morcee – Badboy Style
Skepta – Tinchy Stryder
Walton – Frisbee
Moet n Benson – Unknown Dubplate
Murlo – Adder
Sundayroast – Intuition
Hardhouse Banton – Grrw (Dumplin Remix)
Walton – Need to Feel
DJ Spookz & Congorilla – Sweet Love
No Hats No Hoods will release the 'Bring the Beat Back' EP on 19 August 2013.