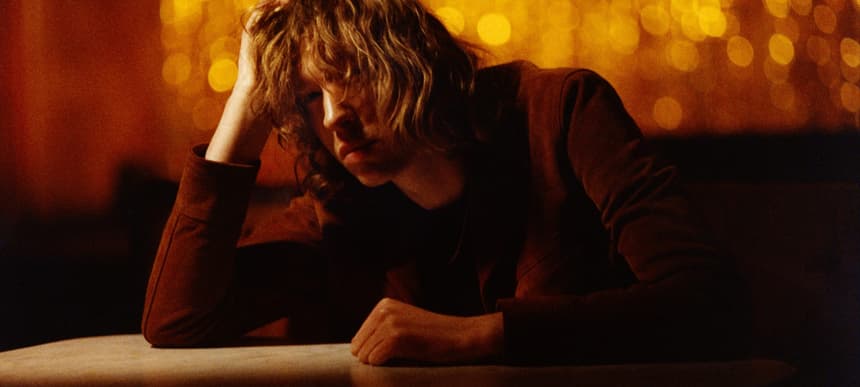 19.05.2022, Words by Billy Ward
Daniel Avery announces new studio album, shares lead single 'Chaos Energy'
"Ultra Truth is a distorted fever dream of a record: riled, determined and alive..."
Daniel Avery today announces his new studio album 'Ultra Truth', due for release on November 4 via Phantasy Sound. 
In line with the news of what is already being called the producer's most ambitious and accomplished project to date, Avery returns with 'Chaos Energy', the lead single from the forthcoming LP.
With features from Kelly Lee Owens and HAAi, 'Chaos Energy' lands alongside a neo-futuristic video created using AI technology by close-collaborator Claudia Rafael.
Built in Avery's Thames side studio with help from the likes of Ghost Culture and Manni Dee, Jonnine Standish of HTRK, AK Paul, Marie Davidson, Sherelle, James Massiah and more, the new album inhabits its own world of sound and even includes his tribute track to Andrew Weatherall, 'Lone Swordsman'. 

"Ultra Truth finds me in a different place to where I've been before," says Avery. "My previous albums have all focused on the idea of music being an escape or a distraction from the world but that's not the case this time. For me this album is about looking directly into the darkness, not running away from it.
"There's a way through these times but it involves keeping the important people in your life close to you and navigating the noise together. This is an intentionally heavy and dense album, the hooks often hidden in dusty corners. I'm no longer dealing in a misty-eyed euphoria. 'Ultra Truth' is a distorted fever dream of a record: riled, determined and alive."
Daniel will be performing his new live show at a string of festival dates this summer, kicking off at Nuit Sonores at the end of May before rolling through Melt, Primavera, Roskilde as well as a homecoming show at Field Day in London on August 20.
Watch the music video for 'Chaos Energy' below or stream the single here.
Pre-order 'Ultra Truth' here: https://ffm.to/ultratruth. 
Read next: The 10 Best Video Game Soundtracks, according to Daniel Avery