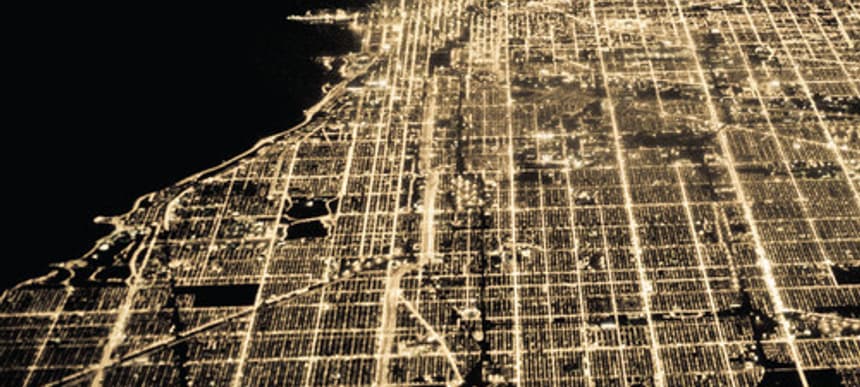 11.09.2013, Words by Anthony Walker
DJ Rashad - Every Day Of My Life feat. DJ Phil
Having already released the EPs 'Rollin' and 'I Don't Give A Fuck' on the label this year, DJ Rashad is getting ready to put out an album on Hyperdub next month. Titled 'Double Cup' and graced with a beautiful aerial photograph of Chicago at night (above) for a cover, it will see the footwork producer working with collaborators, from DJs Spinn and Earl to Headhunter alias Addison Groove.
The first new song taken from the album, Every Day Of My Life, was made alongside Teklife affiliate DJ Phil and features Rashad's signature melancholy melodies and warped soul vocal samples against bouncy but brutal drums, giving a small glimpse of what the full project will offer.
Hyberdub will relase 'Double Cup' on 22nd October 2013.