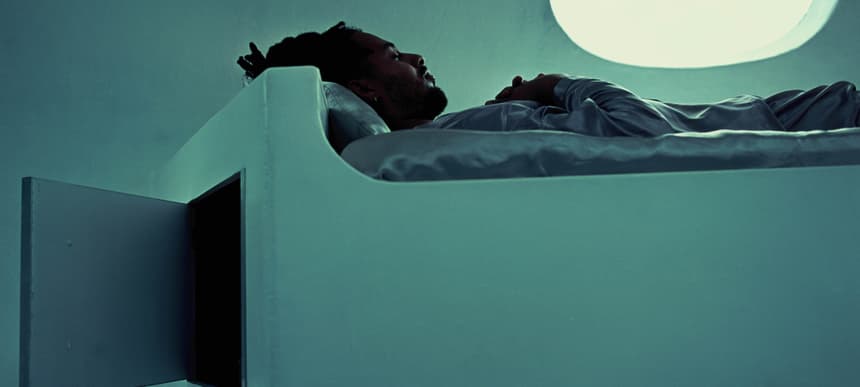 18.10.2019, Words by Felicity Martin
Haich Ber Na asks "where is home?" on disorientating new EP
The DIY artist shares a new collection of introspective, fragile cuts...
Fresh from playing the first in our BRAND NEW residency at Laylow this month, Haich Ber Na (formerly known as Haich) has unveiled his 'Everywhere's Home' EP.
The experimental artist has roots in grime and hip-hop but now explores more left-field territory, with a DIY ethos in mind – operating as a musician, producer, mixer and director.
Zoning in on topics like homesickness, work life and fears of isolation, Haich's EP explores the definition of 'home': "Where is home? Home can be anywhere. Home can become less of a geographical matter when you find solace through conversation," he says.
Delicate and introspective, it arrives alongside a fictional documentary which finds Haich going about his daily life in a Futuro house.
Watch the video for 'Forgetful' that draws inspiration from Stanley Kubrick and The Sims: