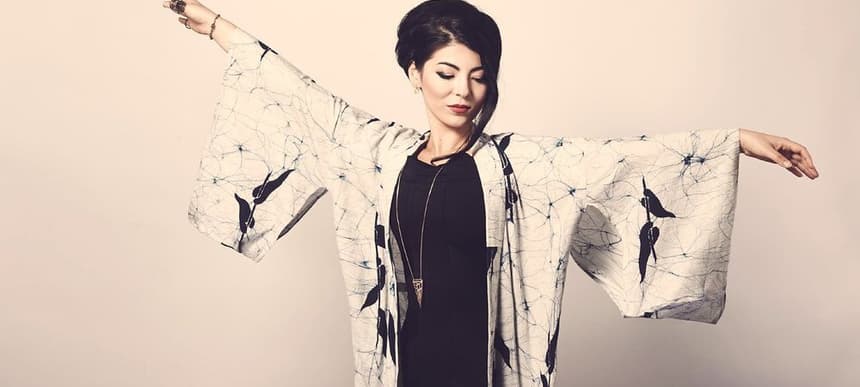 26.04.2016, Words by dummymag
Listen: Alyusha & Linden Jay - Paradise
Alyusha (pronounced 'Ali-usher' for the uninitiated) has the kind of voice that drips over you and whispers into your ear that everything's going to be alright – much like a pair of invisible arms reaching over and giving you a reassuring pat on the back. A hypnotic vocal that lulls you into a false sense of security, before you realise it's just another crappy Tuesday in the office and home time isn't for another three hours.
It's not often that a former Opera singer piques our interest to quite such an extent. Let's face it, the words 'Opera singer' usually elicit visions of rotund moustachioed men belting out the lines from Nessun Dorma (the Go Compare man has a lot to answer for). It's clear from the outset, however, that classically trained singer, song writer and composer Alyusha doesn't really conform to what is expected of her. With Japanese and British parents, the London born artist grew up to the sound of traditional Japanese, classical and jazz music – an absorbing education that has continued to inform her work as an adult.
Paradise is the second release taken from Alyusha's forthcoming E.P 'Paper Tiger' and is a trip hop/soul infused feel good collaboration with the super multifaceted talent that is Linden Jay (producer for the likes of Shift K3Y, Reijjie Snow and she-of-most-excellent-and-large-hair Lion Babe). His minimal drums and plucked chords create a water droplet effect, overlaid with Alyusha's pacifying vocals. Sunny, upbeat and full of joy, this track will anesthetise you into a sense of calm greater than even the most hard-core yogi could possibly muster. Just don't listen to it if you've recently downed an entire bottle of Evian.
Alyusha is currently on tour with Submotion Orchestra.