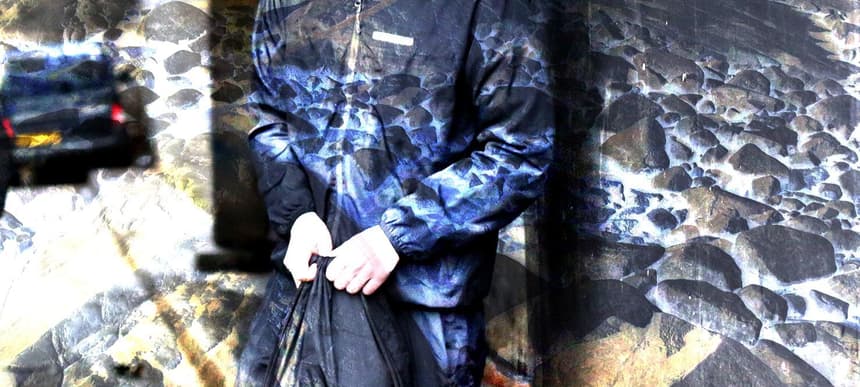 30.06.2016, Words by dummymag
Listen: Plesk Parallel - Narcissist
Plesk Parallel is the renewed moniker of Oxford native producer and DJ, Jamie Smith. Coming to prominence with his (now defunct) GROVESTREET alias, the young talent had a recent release with Organ Tapes, as well as strong ties to Rushmore's Trax Couture imprint, and the tight-knit Sea Lion Gang collective.
Having recently moved to Sweden, Plesk was kind enough to sit down and chat with us about his debut track Narcissist. A haunting take on trance's legacy on the current electronic music scene, the brooding yet uplifting track is available as an exclusive listen below and download here.
This is your first track under a new name – can you explain the significance of your new moniker and why you decided to lay 'Grovestreet' to rest?
Plesk Parallel: "I felt like having a change and taking up a name that would better represent myself and the music I now want to make. The name GROVESTREET has its own style of 'club ready' music tagged to it and I wanted to shake that expectation off, by making music which is more than just club environment stuff. So, the music I'm making now is a little different to what I was making before, along with the art direction, but I hope the work that I'll be putting out will have a more serious feel, without the name of a street in Grand Theft Auto tagged to it. Also, I'll be honest and say that everyone spelling it wrong did eventually get to me as well. A lot of people were adding one "o" more than what was needed and making me sound like an early UK Garage throwback act. No disrespect to UKG, but it isn't the kind of music I make."
Can you talk us through your inspiration or creative process behind this track? You can definitely hear an evolution in sound from the 'Grovestreet' days.
Plesk Parallel: "It was meant to be a collage of different synths and samples at first. With the piece originally consisting of noises I had made, all arranged in some sound art kind of way, with no real song structure whatsoever. But then I had a song called Hands Up!, remixed by DJ Scot (originally by Arome) on repeat for about a week and given that I had never really made a track as bright as that, I decided to reference it. It is ultimately a throwback to my childhood of constantly listening to trance and a good start to the new moniker, I think. Although, not every song of mine will be like this, as I haven't got the pressure of having to make everything 'club ready'. I feel a lot more free in experimenting beyond what I had before."
What is your beverage of choice whilst producing?
Plesk Parallel: "A nice cold imported Newcastle Ale from systembolaget or just the manky tap water here in Sweden, because not even PG Tips tastes the same with this water."
What is next on the horizon for Plesk Parallel?
Plesk Parallel: "I just moved to Stockholm and I'll be playing a couple shows over here in the next few weeks, but apart from that I'm just gonna keep making music in my own time under Plesk Parallel and then once I've got a few tracks together that I'm happy with, I'll put together an EP and make some music videos and/or interactive websites to go with it all. At the moment, the aim is to avoid getting homesick and continue my NTS Radio show every month, playing music from around the world that I'm feeling."
Any last thoughts?
Plesk Parallel: "Although it's not really anything to do with music, being in Sweden and following what's going on at home in Britain is a very odd feeling. I just spent the weekend in the deep Swedish countryside celebrating Midsummer – where locals were giving speeches asking people to feel solidarity with refugees escaping war and also allowing people to come forward and translate said speeches into their own languages (Farsi and Thai for example), so non-swedes could understand. This was all happening when, at the same time, I was checking BBC News on my phone and seeing the complete opposite happening in my home country, where xenophobia had won, and solidarity had lost. I dread to think what will happen in the future for Britain, or even Sweden as tensions are rising everywhere in Europe. But one upside to all this political imbalance is there's gonna be some wicked punk and hardcore music coming around in the next few years."
Plesk Parallel plays Evolver in Stockholm on July 2nd (info).