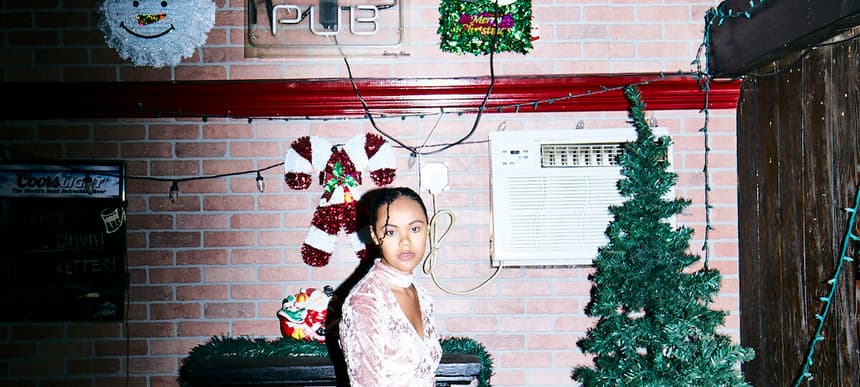 21.05.2020, Words by Felicity Martin
Premiere: Lucy DK's 'Southbank' is about meeting her absent father for the first time in a decade
She wrote the deeply personal track post-reuniting on the Southbank after he reached out to her with a Facebook wave...
Emerging from Leicester, indie R&B singer-songwriter Lucy DK now splits her time between New York and London (well, before the pandemic hit, anyway). Having dropped a handful of impressive singles already ('Family Drama', 'Overnight', 'Peckham'), she revealed debut album 'Waterlilies' earlier this year, prompting many people to add her to their one-to-watch lists.
Where 'Family Drama' addressed the topic of her absentee father, 'Southbank' – which we're premiering below – taps into the theme further, exploring what happened when Lucy went to meet up with him for the first time in over a decade.
"'Southbank' is the best representation of who I am as an artist," she says. "I'm here for turning daddy issues into great flows. I met my absent father for the first time on the Southbank, after he reached out with a Facebook wave. What was meant to be this huge, monumental moment was actually a bit of a let-down. I didn't know how to feel about it until I was in the studio. All the disappointment just kind of flooded out of me. But making the song really helped me let go of that. It captured and held the frustration so that I could get back to being a bad bitch as quickly as possible. And everyone was immediately like: this song is hard. Which felt great."
Listen to 'Southbank' below.