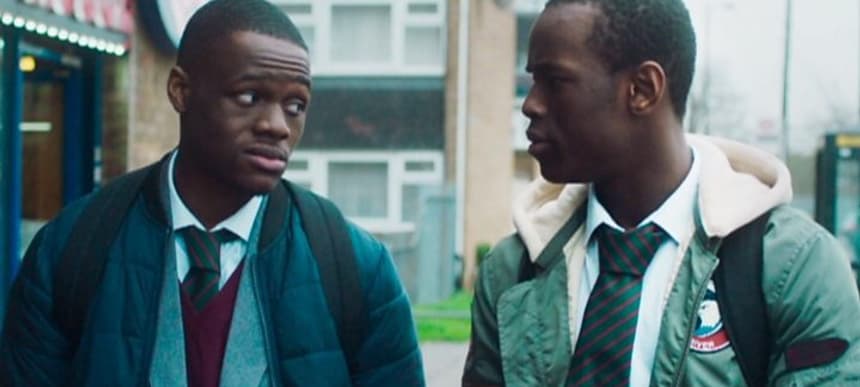 26.11.2019, Words by Billy Ward
Blue Story cinema ban labelled institutionally racist
Rapman's feature-length film has been banned from Vue's 91 venues across the UK...
Two cinema chains are facing backlash after pulling Rapman's Blue Story film from UK screens after a fight broke out at a Vue in Birmingham over the weekend.
The film, which the director insists is about "love not violence," follows two close friends who live in different post codes; working to address the issues destroying young black lives in inner city areas.
Since the incident, Blue Story is banned from Vue's 91 venues across the UK, in a move which has been labelled as "a systematic and targeted attack". Showcase initially axed the film from 21 of their cinemas but have since reinstated it with additional security.
Vue said the decision "was not one taken lightly or without careful consideration," with both chains defending their position by stating they were ensuring the safety of their customers.
Sheila Knowles of black events company BBE told the BBC: "people are calling the ban discriminatory and institutionally racist," adding: "I feel like this is just a way of them masking the reasoning behind the decision".
People took to Twitter to protest the cancellation, with the hashtags #NoBlueNoVue and #BoycottVue trending over the weekend. Questions were asked as to why Blue Story was pulled when a mass shooting killing twelve people took place at The Dark Knight Rises without the film being banned.
Entrepreneur William Adoasi stated that the decision to ban the film highlighted "negative biases instantly," explaining how the effects of such actions may negatively impact other forms of black entertainment searching for investment.
"Unfortunately for us, within our demographic, if one person gets shut down, people often view that as a representation of all."
Yizzy, whose '3 Minutes To Live' video was directed by Rapman collaborator Simon Aukes, spoke to the NME, calling the ban "disgusting".
"You can't pin the actions of one group of people on a whole film, that's ridiculous," he added.
Despite the ban, 'Blue Story' still excelled on its opening weekend climbing to third in the UK rankings and grossing a total of 1.3 million pounds.
Alongside the film, Rapman released an album inspired by the movie curated with Jay-Z's Roc Nation team, featuring Giggs, RAYE, Tiny Boost, Krept & Konan, Jorja Smith and more.