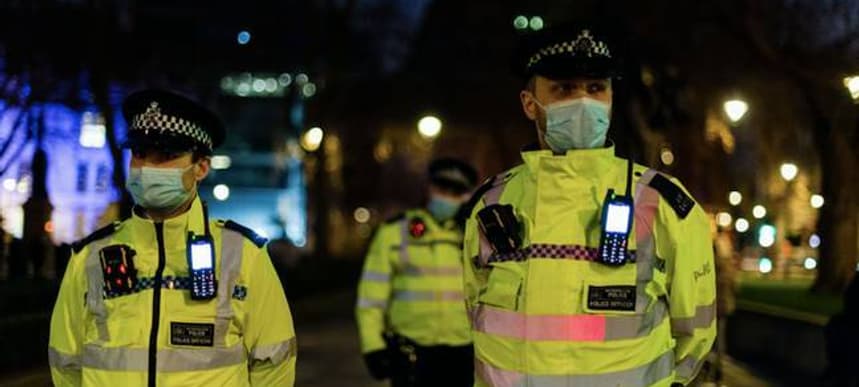 16.03.2021, Words by Felicity Martin
Plain-clothed police could patrol clubs and bars to "protect" women
Labour MP Stella Creasy argued that the move misses the point, stating that Sarah Everard was not on a night out
In the wake of the killing of Sarah Everard, undercover police officers could patrol bars and nightclubs around the country as part of new plans to protect women from predators.
After demonstrations and vigils were held around the UK, government figures including Home Secretary Priti Patel gathered for a meeting of the Criminal Justice Taskforce in Downing Street.
The meeting was chaired by Boris Johnson who said the "horrific case" had "unleashed a wave of feeling about women not feeling safe at night" and announced "immediate steps" to to improve security.
Along with putting more money towards street lighting and CCTV, one move was the extension of Project Vigilant, an initiative launched in 2019 involving uniformed and plain clothes officers making undercover patrols around clubs and bars and increased patrols at closing time.
Safeguarding minister Victoria Atkins said undercover officers working in the night-time economy would feed intelligence to uniformed officers.
Labour MP Stella Creasy said that, although she agreed with the plans to improve street lighting, No. 10 missed the point.
"Sarah Everard was not on a night out, so the idea that putting plainclothes police officers in nightclubs is going to solve this problem doesn't recognise that women get abused, assaulted, intimidated in all sorts of places," she told Radio 4's Today programme.
Creasy added: "Ask women who've gone for a run recently in broad daylight in their parks about their experiences and you'll realise some of the scale of the challenge. And what strikes me is that 80% of women report being sexually harassed in public spaces but, in those surveys, 90% of them say they never report it because they don't believe anything will change."