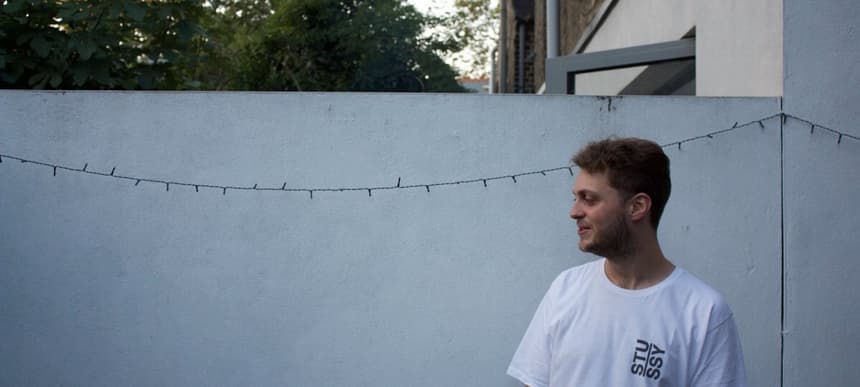 09.11.2016, Words by dummymag
Dummy Mix 466 // TryTry's 'Beige Nights in the Peninsula' production mix
After riding a broom through the witch house scene with a triangle in his name, TryTry (fka TryTryDieDown) finally settled down into that ominous but wholly satisfying genre we like to call club music. Taking his throne somewhere between spooky, bass fuelled instrumentals and tricked up R&B lullabies turned dancefloor slayers – the fully-fledged Sea Lion Gang collective member has so far been championed by the likes of Ikonika, Slackk, Lockah and more.
Trekking back to his spiritual home of Glasgow, the now London resident landed on Nightwave's label Heka Trax last week with his four-track release, 'Peninsula'. Recorded over two years in Scotland's second city, it's a nod to instrumental grime, sugar-sweet synth-work, cheese-grater bass, and a pinch of techno-inspired weightiness to boot. Fully feeling the release, we got TryTry onboard for an all-production mix, featuring some of the EP's highlights as well as a couple of gems produced during a time of strain (which, is, to be honest, is usually the tree where the best fruit grows).
In TryTry's own words:
"This mix is called 'Beige Nights in the Peninsula'. I made it a few weeks ago when I was feeling real shit about various things. It's my first all-production mix, which includes some of the first songs I ever made as well as tunes I only finished up like a fortnight ago."
Listen to TryTry's all-production mix below, and get ready for 30 minutes of very un-beige music. In fact, we'd say this mix is mint choc chip with extra sprinkles.
TryTry's 'Peninsula' EP is out now on Heka Trax (buy).