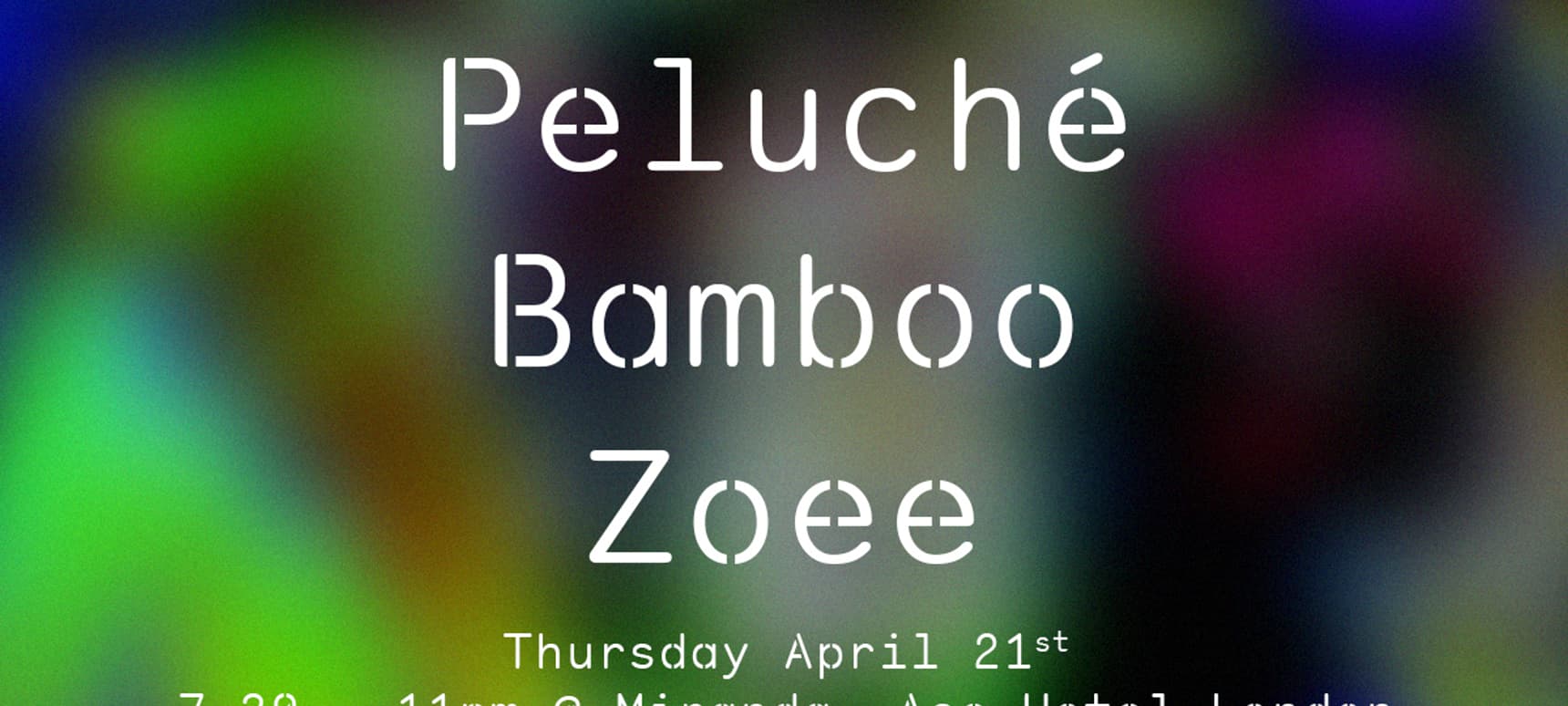 04.04.2016, Words by dummymag
Dummy Presents: Peluché, Bamboo & Zoee at Ace Hotel London Shoreditch
For the second edition of Dummy Presents this April, we're showcasing some of the most exciting underground live music acts London has to offer.
Taking the headline slot are North-meets-South London three-piece, Peluché. Made up of band members Amy, Sophie and Rhapsody; the trio initially grappled our attention last year after dropping their rip-roaring Dan Carey produced track, The Guy With The Gammy Eye. A heady dose of musical immediacy, we can't wait to catch them in action down in the Miranda, Ace Hotel basement.
Consisting of Peepholes' Nick Carlisle and Rachel Horwood of Trash Kit and Halo Halo fame, Bamboo are a tidy bundle of churning electronica, soft as snow folk inspired vocals, and divinely trippy artwork. Get Hexagonal and Be Brothers up in your SoundCloud playlists pronto.
And last but definitely not least are emerging duo, Zoee. Working individually on solo projects prior to forming, they now join together for an excursion into dusky rolling beats and candy shop sweet vocals. Plus, the video for Insecure (7,8,9) is a real treat.
Dummy Presents: Peluché, Bamboo & Zoee takes place on April 21st at Miranda, Ace Hotel London Shoreditch (free entry with RSVP). Keep up to date with announcements on the Facebook event page here.