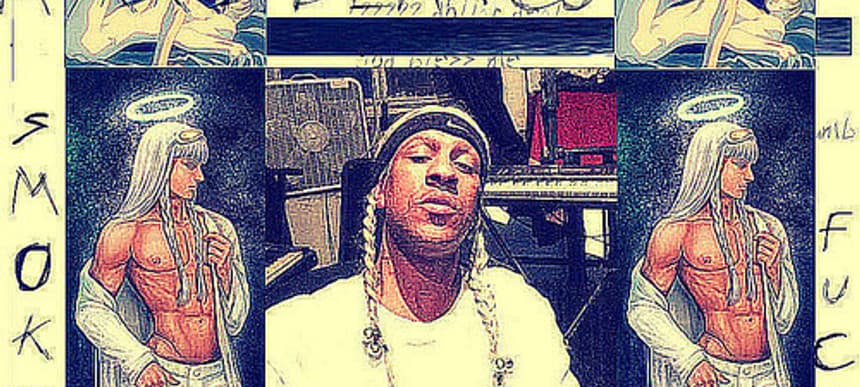 05.01.2014, Words by dummymag
Mykki Blanco - Booty Bamboo
One of the things you might've missed over the Christmas holidays was Booty Bamboo, a new song by Mykki Blanco that continues the groundbreaking rapper's tradition of releasing music at ridiculously inconvinient times (2012's 'Cosmic Angel: Illuminati Prince/ss' mixtape dropped mid-December). Booty Bamboo is a big-style banger that comes with suitably whacked-out production by Amnesia Scanner, a new name to Blanco's production crew and a name worth keeping an eye out for over the coming months. Download the song over at Soundcloud.
SPIN point to a Soundcloud note from Blanco that accompanied the song (although it's since been deleted) which is definitely worth a read, too: "Will hip hop ever accept me? Who gives a fuck. Will the gay community turn their back on me if I stop dressing in drag? Who gives a fuck. Will I get signed? Who gives a fuck. I did a world tour off the strength of soundcloud singles, a lo-fi mixtape and my first EP. I was out there, I saw the power of music and saw the power of love and now I just want to develop my music and have fun. People who fuck with Mykki Blanco fuck with Mykki Blanco no image or politics needed."
Finally, Blanco's publicisit has confirmed that 2014 will see the release of a new mixtape, 'Cosmic Angel II: Let Big Sister Teach You', and a debut album proper, 'Michael'. All in all, 2014 should be a massive year for Mykki Blanco.