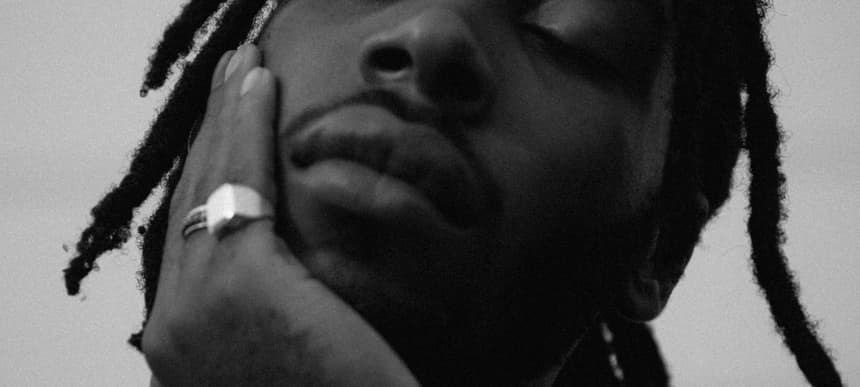 25.06.2019, Words by Felicity Martin
The 10 Best Nigerian Songs For Summer, according to Santi
"Picture being with my family and friends and this record comes on, we literally perform the whole thing..."
A wave of new music has been rippling throughout Lagos recently. A rising creative movement in the Nigerian city is responsible for alté (meaning 'alternative') music, a genre-bending new scene that champions freedom of expression. At the centre of a crack team of young musicians exploring new sounds is Santi – a poster boy for the alté movement and an artist we dubbed one of the most exciting for 2019 – who infuses more traditional forms of Nigerian sounds with pop, dancehall, rap and beyond.
Having dropped the heatedly-received 'Rapid Fire' last year before more recently unveiling 'Mandy & The Jungle' album, a full-length that resonates with ultra-smooth melodies and some gold standard features, Santi never strays too far from his roots, with 'Freaky' sampling Nigerian hip-hop legend Ikechukwu's massive 2009 hit 'Shoobeedoo'. Coming from a country with such a rich musical history, Santi runs us through the ten Nigerian tracks that will no doubt stack playlists for the blazing summer months.
1. Rema – 'Dumebi'
"Crazy record, going to probably be playing this everywhere I go…"
2. Le Mav – 'Summer Vacation ft. Pyscho YP and Genio Bambino'
"This is one of my favourite tracks right now. Mav produced a gem here and YP and Genio set the mood…"
3. Naira Marley x Zlatan – 'Am I a Yahoo Boy'
"Everyone loves Naira, makes amazing music. I hope he is free soon and gets back to giving us gems."
4. Bigiano – 'Shayo'
"Classic throwback, gets a party going anytime."
5. Styl Plus – 'Imagine That'
"Classic throwback, picture being with my family and friends and this record comes on, we literally perform the whole thing, creates a beautiful memory."
6. Odunsi – 'Tipsy ft. RAYE'
"Ultimate summer tune, soundtrack to many nights of the summer."
7. Santi – 'Raw Dinner ft. Kida Kudz'
"Playing this all summer! I heard it in a few places I've been, love the aura it creates."
8. Burna Boy – 'Ye'
"No summer without this anthem…"
9. Zlatan x Burna Boy – 'Killin Dem'
"This always takes the party or gathering to another level whenever it's played – it's definitely one for the summer."
10. Fireboy – 'Jealous'
"Amazing record, one for the summer for sure!"
Listen to Santi's 'Mandy & The Jungle':