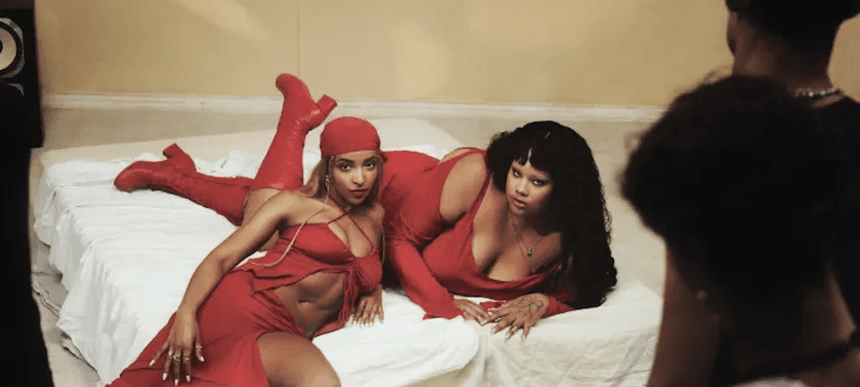 21.11.2023, Words by Billy Ward
Shygirl, Sarah Meth, Space Afrika and more front our NEXT HYPE playlist
Listen to the best new songs from across the genre spectrum
Check out these tracks from our NEXT HYPE playlist, which is dedicated to bringing you the best music from all of the genres out there.
1. Shygirl feat. Cosha - 'thicc'
Club renegade Shygirl has been teasing this new after-hours banger all festival season and now it's finally here. Flexing big basslines and her distinctive sensual vocals, it's another potent offering blurring the boundaries between pop, electronic music, R&B and beyond.
2. Sarah Meth - 'Red Hands'
After opening up for King Krule's back-to-back headline shows at Hammersmith's Eventim Apollo back in October, rising London songwriter Sarah Meth has turned in her new 6-track EP 'Steps'. Musically, the moody project dips colour into the noirish, shadowy hues of her 'Leak Your Own Blues' EP. Recalling the instinctive rawness of early Cat Power recordings, this is a track and body of work you should get your teeth into. 
3. Space Afrika & Rainy Miller feat. Coby Sey - 'The Graves at Charleroi'
Rainy Miller and Space Afrika's new collaborative project 'A Grisaille Wedding' is a smouldering, overcast electronic project filled to the brim with some of Europe's most exciting avant-garde artists. Featuring the likes of Coby Sey, Mica Levi, Richie Culver, Voice Actor and Iceboy Violet, this album sees Rainy Miller and Space Afrika's Joshua Inyang and Joshua Reid carve out a world of their own. 

Stream our NEXT HYPE playlist below: