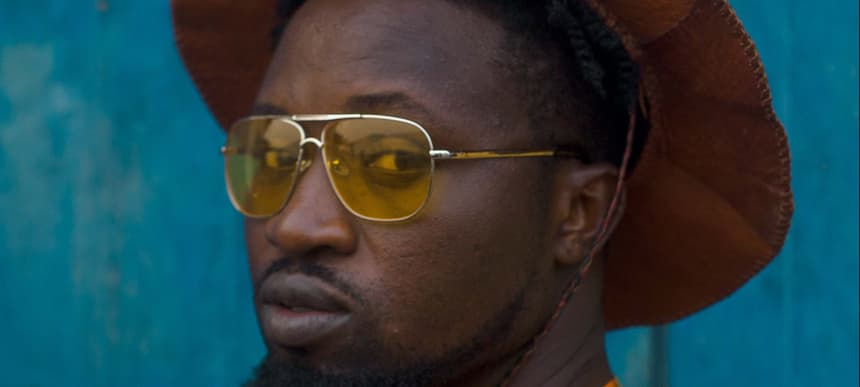 29.10.2019, Words by Felicity Martin
The 10 Best Tracks from My Hood, Ghana, according to Bryte
"Selling Ghana to the world..."
Bryte has always brought the dancefloor heat. Born and raised in the Abeka neighbourhood of Accra, Ghana, the vocalist and songwriter rose up after winning a talent contest in his native country in 2012, before coming to meet African producer Gafacci. Through him he was introduced to UK artists Mina and Ahadadream, the latter of which put out his debut album 'Too Good For Your Liking' on his More Time Records last year that found a heady, cross-pollination of bass sounds. Since dropping the LP, he's enjoyed a whirlwind tour through places like South Korea, Sweden and Turkey.
Having collaborated multiple times with Mina (watch their video for 'One Leg'), Bryte has recently released the Tarquin-produced 'My Hood', a joyous celebration of the Ghanaian artist's rise and successes: "We used to walk barefoot and today we rockin' new shoes". In line with this, Bryte shares the ten best tracks to emanate from his hood, Ghana, which you can dig into below.
1. Ebony – 'Aseda'
"This is a praise song from the late Ebony. One of the best female acts of our generation who would have taken the world music by storm if not for her demise."
2. Fokn Bois – 'Account Balance'
"Wanlov and Mensa are one of my biggest inspiration when it comes to music. They say it as it is and are not afraid of what anyone thinks."
3. Bullet Man – 'Go Fi Dem'
"Another great talent from Abeka-Accra, 'Go Fi Dem' talks about going hard on anything that seems to stop you from your target or dreams in life."
4. Kwesi Arthur – 'Grind day ft. Sarkodie'
"Grind day was and is still a street hip-hop anthem coming from one of my favourite rappers of our new generation and he features the icon Sarkodie on this one."
5. GuiltyBeatz – 'Pilolo'
"I love this song because it's very catchy and would move you to dance. Selling Ghana to the world, GuiltyBeatz has got the keys to the infectious madness that will make you dance."
6. Samini – 'My Own'
"Growing up I always looked up to this great act Samini. The best live band performer and a true music man. 'My Own' is a love jam which I never stop listening."
7. Gafacci – 'Like Water ft. Amaarae'
"A timeless one from one of the best producers in the world, Gafacci, and the unique voice of Amaarae. I love this track."
8. Shatta Wale – 'Melissa'
"This is a jam I love from the controversial but talented King of African Dancehall."
9. Sarkodie – 'Adonai ft. Castro'
"Another timeless one from two of my favourite acts. 'Adonai' is a praise song that makes you wanna move your legs and dance. And the message is deep."
10. Akan – 'Me Sika Aduro'
"A classic one from Akan… talks about the power of money and how everybody wants it."
Listen to Bryte's 'My Hood':
Follow Dummy's curated playlists on Spotify: Next Hype: The Best New Music, Brand New, Electronics, Rap Drill & Grime and Bedroom Pop.