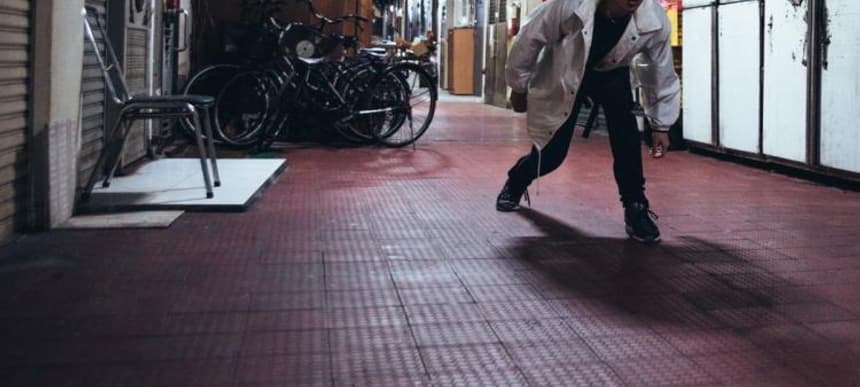 14.11.2018, Words by dummymag
Dummy Mix 524 // Howie Lee
The experimental Beijing producer turns in a mix that's entirely his own productions...
Hailing from Beijing, Howie Lee is the sound of China's club underground – blending traditional Chinese sounds and vocals with bleeding-edge, club-ready experimentalism.
Over the last six years, the producer and visual artist has been dragging the sounds of China into the electronic age, distorting and warping them. His last production outing was 'Natural Disaster', an EP that dropped earlier this year on his own Do Hits label – six tracks of chaotic, club-purposed sounds interspersed with far Eastern melodies and native instruments.
Though his sounds are niche, he's been embraced by the musical world, even turning in an official remix for Snoop Lion a couple of years ago, and continues to enrapture audiences with his visionary stylings.
Howie's Dummy mix is fully all his work – including a few remixes plus a bunch of other unreleased material and "iPad jams" from 2015-2018. "A few tracks will be coming out very soon," he promises us. Press play below, and check the tracklist after the jump.
–

Tracklist:
Howie Lee – Tomorrow Can Not Be Waited
Howie Lee – Entering Tiger-woods
Howie Lee – Tranquil Contemplation Station
Howie Lee – Untitled
Howie Lee – 邓芝Edit
Howie Lee – Hua Yan Hui
Howie Lee – YIGO
Howie Lee – Untitled
Lisachris – R U a samurai (Howie Lee Remix)
Howie Lee – JIngertaf
Alex Wang, Yllis & Howie Lee – Xiao Gei Gei
Howie Lee – 蜀山Edit
Perera Elsewhere – Albanian Hymn feat Fattu Djakite(Howie Lee Remix)
Howie Lee – Untitled Tool
Howie Lee – Be Buried
Howie Lee – Untitled
Howie Lee & Dutch E Germ – 1 from 1 of Jam Session
Howie Lee – Evil Abandoning Jungle
Howie Lee & Fishdoll – 慢化无
Howie Lee – Untitled
Kai Whiston – Pushchair (Howie Lee Remix)
Howie Lee – 下面给你吃啦