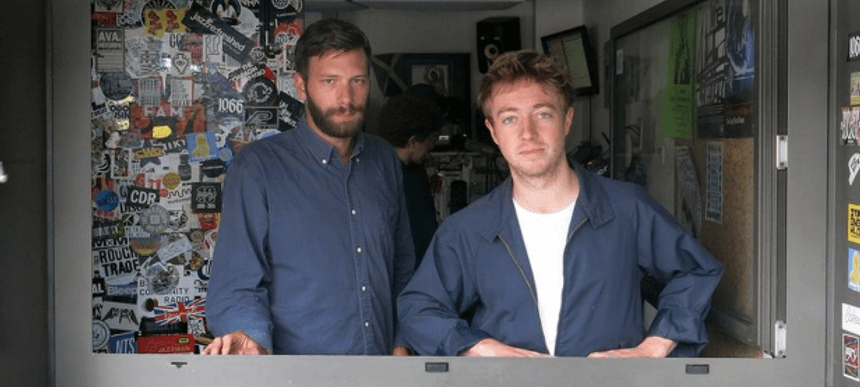 09.09.2015, Words by Natalie /
Mount Kimbie kick off NTS residency with James Blake
After annoucing their solid month-long NTS residency a couple of days ago, Mount Kimbie kicked off proceedings yesterday with two hours of music and an exclusive interview with music maestro James Blake.
The show, led by Kai and Dom, opens with Dean Blunt's UV and continues to satisfy with tracks from Sporting Life, Throbbing Gristle and Herva, amongst many others. Its an experimental mish-mash of electronic delights that make might the day a little more bearable. Stick with the guys for the rest of September as they welcome the likes of King Krule, Mica Levi, James Holden and Midland into the NTS Radio's studio in Gillett Square.
UPDATE: it was revealed last night that the show also contained a deep collaborative cut from Mount Kimbie and James Blake which they worked on in 2009 but was sadly never released. Radio rip and the full slow below. Enjoy.