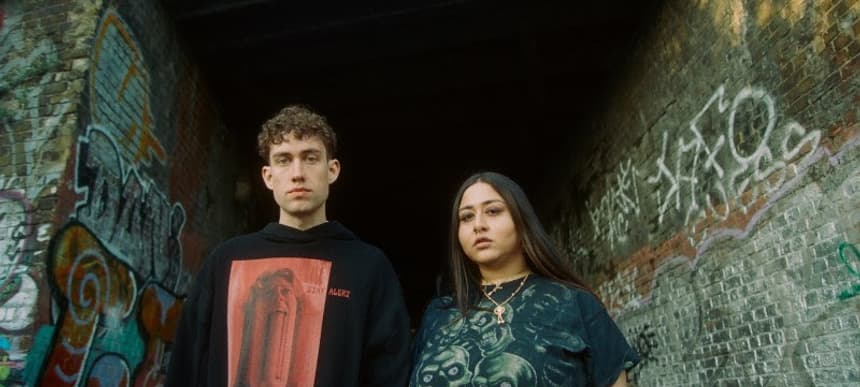 21.06.2019, Words by Billy Ward
13XL release all-consuming new track 'Frosty Tips'
The song articulates the visceral stress brought about by an all-consuming crush...
Notorious for their seditious live performances and tranquillising sound, upcoming emo rap duo 13XL vocalise generational angst and frustration on new track, 'Frosty Tips', released via MOVES.
The South London group's warped and nihilistic vibe combines Xena's love of trap and Scott's emo guitar – which can be heard ricocheting in-between cut-throat synths and speaker shaking drill bass – making for a contemporary, numbed take on R&B.
The song articulates the visceral stress brought about by an all-consuming crush, something Xena says "we're all feeling more as an increasingly anxious generation, being poked and prodded at and pressured in so many different directions."
'Frosty tips' is part of a full EP set to drop on August 2nd – listen to it now:
Watch: 13XL let us into their secret basement shows on 'Show You The Whole World And Show You How It Spins'