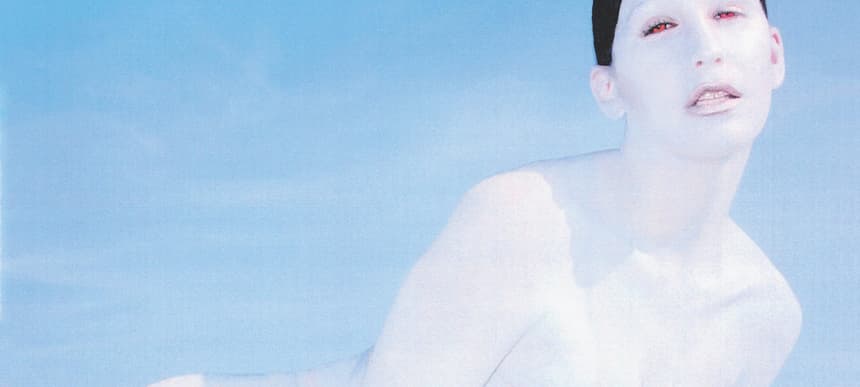 04.11.2022, Words by Billy Ward
Eartheater announces deluxe edition of 'Trinity', shares Doss remix
"It was the first release marking my independence..."
Eartheater has announced a brand new deluxe edition of her acclaimed 2019 album 'Trinity', out November 18 via her Chemical X imprint.
Arriving digitally as well as on vinyl for the first time, the updated edition boasts six remixes off the original tracklist by Doss, Hara Kiri, Sammy, COUCOU CHLOE, Nation and LCY, infusing Eartheater's ethereal soundscapes with alternative pop and techno.
"Trinity was a natural deposit — a testament to the nature of patient desire and genuine chemistry with my immediate community," says Eartheater. "It was the first release marking my independence and it transcended in spite of having a traditional campaign or label resources. It spread via word of mouth and romance amongst listeners, and was one of the greatest validations of my journey as an artist. Its effortlessness opened the space for the discipline that was needed for Phoenix, the album that followed it."
The news is accompanied by a brand new remix of 'High Tide' by experimental New York-based artist Doss, who weaves thumping dance beats throughout the transcendent, glossy track.
Following on from Eartheater's 2020 album 'Phoenix: Flames Are Dew Upon My Skin', which earned a spot in our 25 Best Albums of 2020 list, the new deluxe edition of 'Trinity' will see the artist play two back-to-back shows in LA.
Stream 'High Tide' (Doss Remix) below:
'Trinity (Deluxe)' Tracklisting:
1. Prodigal Self
2. High Tide
3. Supersoaker
4. Spill The Milk
5. Lick My Tears
6. Pearl Diver
7. Preservation
8. Runoff
9. Fontanel
10. Solid Liquid Gas
11. High Tide (Doss Remix)
12. Solid Liquid Gas (Hara Kiri Remix)
13. Fontanel (Sammy Remix)
Read next: How I Made: BABii on her 'SCREAMER' mixtape