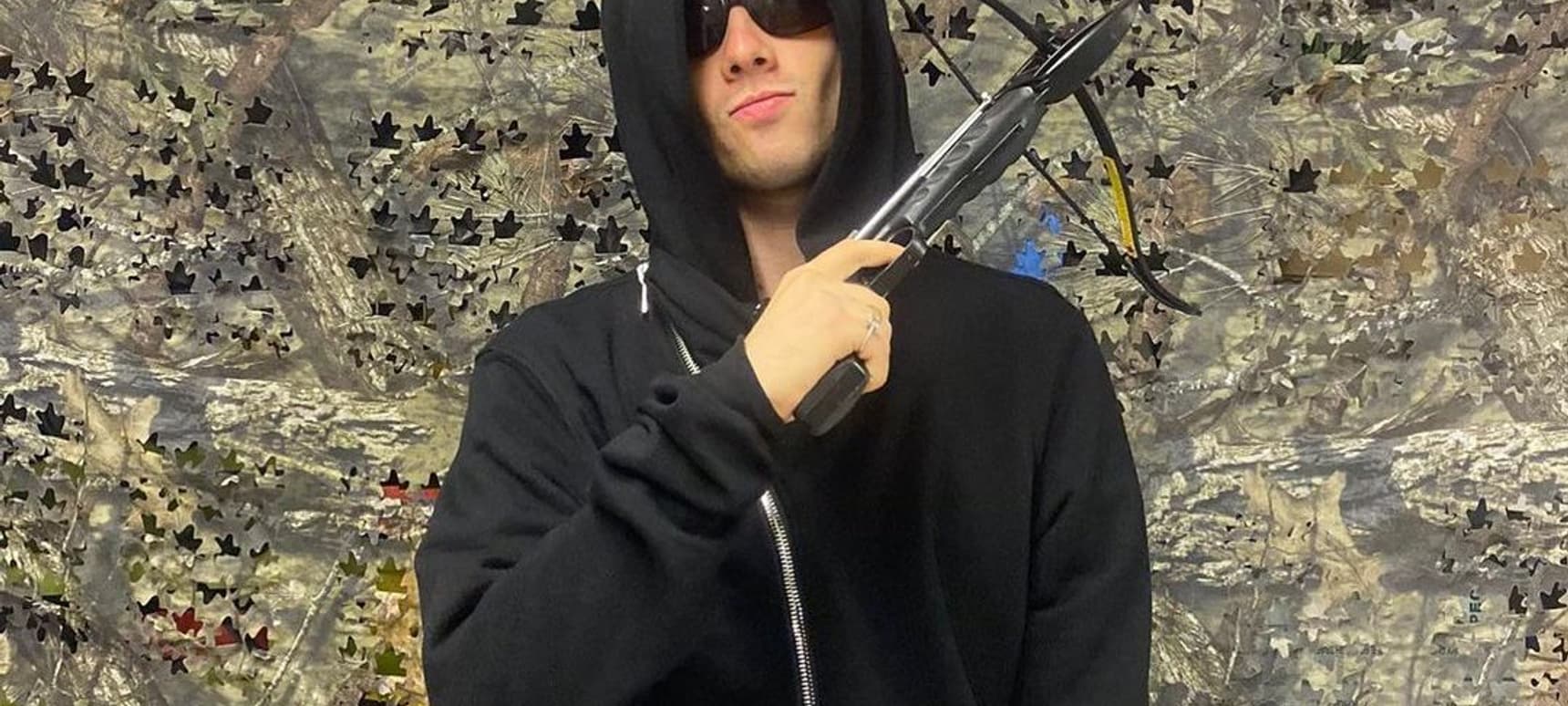 11.10.2022, Words by Billy Ward
Forevrboy demonstrates his penchant for off-kilter melodies on new single 'stupid'
His 'evilpop//evilworld' project which is out October 28...
Following the release of his black metal inspired hyperpop anthem 'bulletbelt' last month, Forevrboy is back again with a brand new single 'stupid'.
The elusive talent's pace-setting year also saw him share his punk-inflicted single 'Bad News' in August, beginning the rollout for his upcoming 'evilpop//evilworld' project which is out October 28, alongside a virtual playable album cover, website and Tik-Tok based alternate reality game. 
Continuing to demonstrate his love for experimentation, Forevrboy's latest offering marks a shift away from his previous two cuts, stripping back the metal and punk genre cross-overs to focus on his edgy pop-infused sound.
Despite the noticeable departure from 'bulletbelt' and 'Bad News', the new track features a welcomed addition of 90's-style drum patterns and emo-leaning guitar lines, helming an atmosphere perfect for Forevrboy's off-kilter melodies to cut through.
With the release of his new 'evilpop//evilworld' project on the horizon, Forevrboy is continuing to prove himself as one of the underground hyperpop scene's most creative and unique figures.
Stream 'stupid' below or listen with your preferred player here.
'stupid' is out now on evilworld via DMY.
Submit music for release via DMY Artists.
Read next:
'Really in Love': Roma Radz' debut EP solidifies her status as the future of hyperpop
hidingthehurt teases his new EP with angsty hyperpop number 'All We Are'