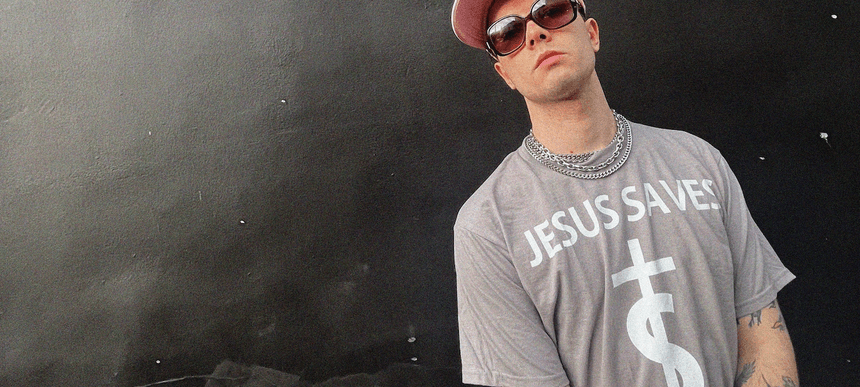 08.08.2022, Words by Billy Ward
Forevrboy develops his brand of 'evil pop' with punk-fuelled single 'Bad News'
The track introduces the idea that pop music is connected to the occult
If you were to try and describe the exciting sound emerging talent Forevrboy is carving out right now, it probably wouldn't be too far from the title of his upcoming project 'evilpop//evilworld'.
Splicing together distorted guitars, glitchy production and raw auto-tuned lyrics, the London-based underground artist is taking hyperpop in a much more punk-fuelled direction than we've seen before. 
Like 2007 meet 2077, his riff-heavy sound lands somewhere between alt-pop, trap, rock and nu metal, with his latest offering 'Bad News' being the first track to drop from his forthcoming EP. Following in the footsteps of his previous moshpit-ready singles 'Without U' and 'Lights Out!', 'Bad News' is a high-octane heartbreak cut spotlighting the artist's close affinity with the darker side of pop music. 
Conceptualising a modern pop punk hit with experimental production and emotive lyricism, the new single shows fans what they can expect from 'evilpop//evilworld' and introduces the idea that pop music is somehow connected to the mystical and supernatural. 
Stream 'Bad News' below or listen with your preferred player here.
'Bad News' by Forevrboy is out now on evilworld via DMY.
Submit music for release via DMY Artists.
Read next:
vi0let's lavish pop anthem 'Audience' is about realising your self-worth
Ivohé enters the world of rave with melodic drum 'n' bass cut 'SIRENA'