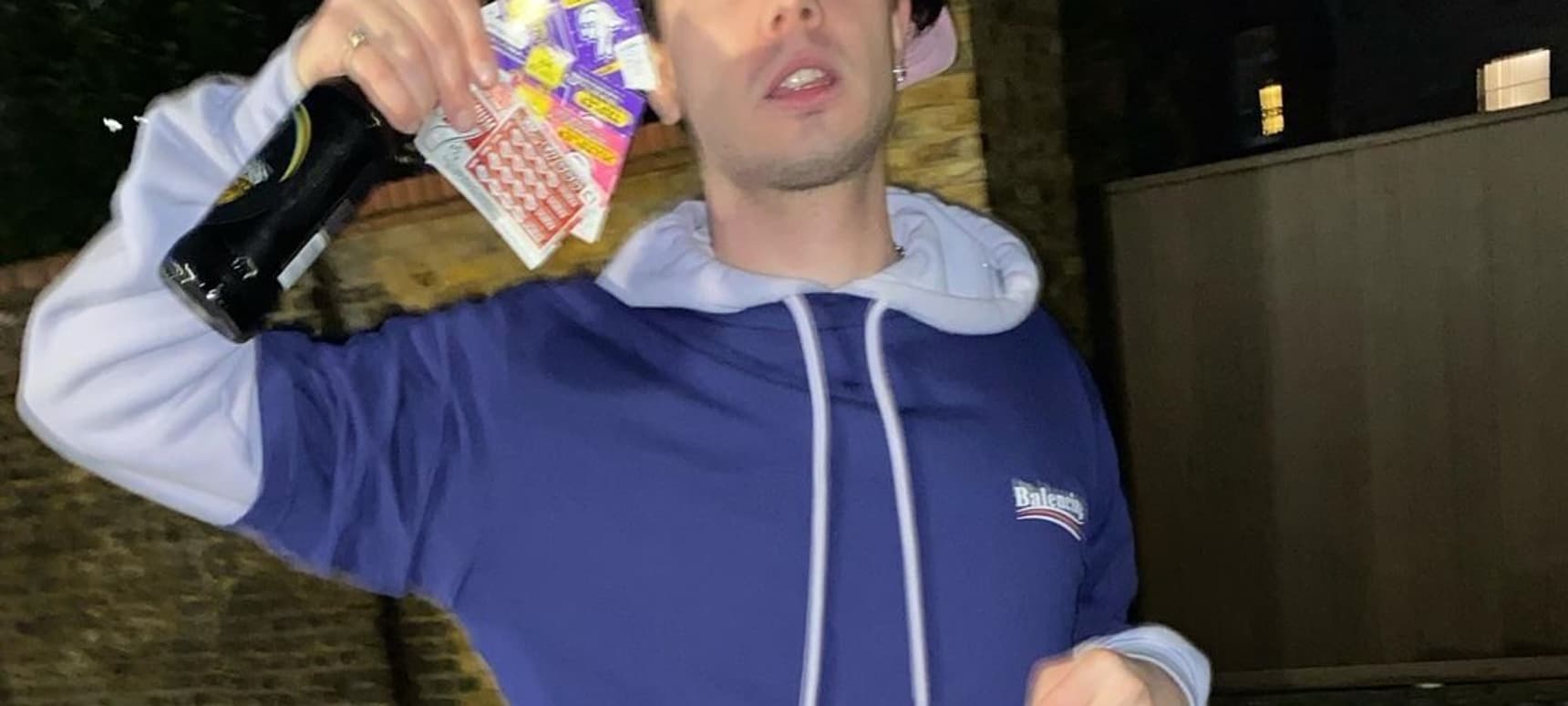 14.11.2022, Words by Billy Ward
Forevrboy drops experimental new EP 'theplacebetween'
Showcasing his penchant not only for impeccable sound design but for fully fledged creative projects
Growing more and more prominent in the underground with each release, Forevrboy has delivered his new EP 'theplacebetween'.
After putting out his emo-nodding pop track 'stupid' back in October, the elusive talent was picking up some serious momentum following the release of his black metal inspired hyperpop anthem 'bulletbelt' and his punk-inflicted single 'Bad News'.
Now returning with a new 4-track project, Forevrboy is closing out the year in style before he sets his sights on dropping his debut album some time in 2023. Previously released singles 'stupid' and '4444' feature on the EP alongside two brand new offerings, 'bodyswitcher' featuring Gweilo Ghost and 'pink' featuring mayh3mp.
Coinciding with the release of his new EP, Forevrboy is hosting a treasure hunt game on his TikTok where fans can solve puzzles and win prizes. "I am creating a treasure hunt for you to get involved in," he recently posted on TikTok. "Only some will succeed. You will have a chance to participate in this hunt via my page. Good luck, the game will commence soon."
All of the production, art and design in and surrounding the new body of work was made by Forevrboy himself, showcasing his penchant not only for impeccable sound design but for fully fledged creative projects. Fans have also been promised a new website along with some merch to support the release of the EP.
Stream 'theplacebetween' EP below or listen with your preferred player here.
'theplacebetween' by Forevrboy is out now on evilworld via DMY.
Submit music for release via DMY Artists.
Read next: n5316n experiments with left-field DnB on sophomore single 'HALCYON'