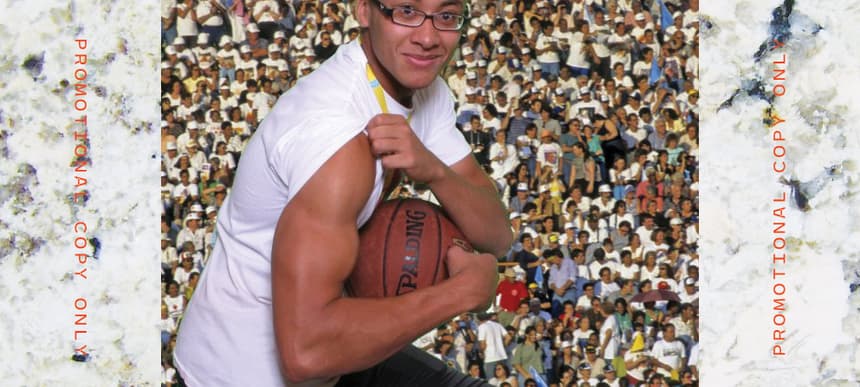 21.04.2021, Words by Felicity Martin
Jai Paul has shared new music via a fake MySpace page
Today is the tenth anniversary of 'BTSTU'
Today (April 21st) is ten years since Jai Paul released 'BTSTU', his first-ever single.
In the early hours of the morning, the West London singer and producer posted a tweet with a link to a new site, btstu.com.
It links to a recreated MySpace page with a 'top 8' friends list and music player, containing alternate versions of his tracks from his demo collection 'Leak 04-13 (Bait Ones)' plus what appears to be a new song, 'Super Salamander'.
The name 'Super Salamander' seems to be a nod to cult children's TV show The Demon Headmaster.
Eagle-eyed Reddit users have also found exclusive reworks of 'BTSTU' hidden in the site's source code, including a G-funk version and a Halloween edit, complete with screams and organ stabs.
The site is well worth a click around on, as you'll find links to videos about the decline of MySpace, an Indian restaurant on Rayners Lane and Paul's 'pics', including images of newsreader George Alagiah and Emma Watson.
In true MySpace fashion, the site also contains a list of Paul's influences, and an email address with a message to record labels: "record labels, gimmea JOB!! !". It also lists old negative reviews of 'BTSTU' from The Singles Jukebox and The Quietus.
yo just a quick one for tha real heads – it's 10 years today since i put out my first single… it's been a bit of a mad one still… so just wanted 2 do something fun n say thank u to everyone whos been down from the start 🙂💿 https://t.co/q9x0FaeVBZ bless! 🙏🏼 Jai #realheadsonly

— Jai Paul (@jai_paul) April 21, 2021
In 2019, Jai Paul released two tracks after a seven-year hiatus, opening up about the illegal leak of his album and how it caused him to withdraw "from life in general" for some time. "On a personal level, things gradually went south and I had a breakdown of sorts," he continued. "I was in quite a bad place for some time."
Read next: The 10 Best MySpace Masterpieces