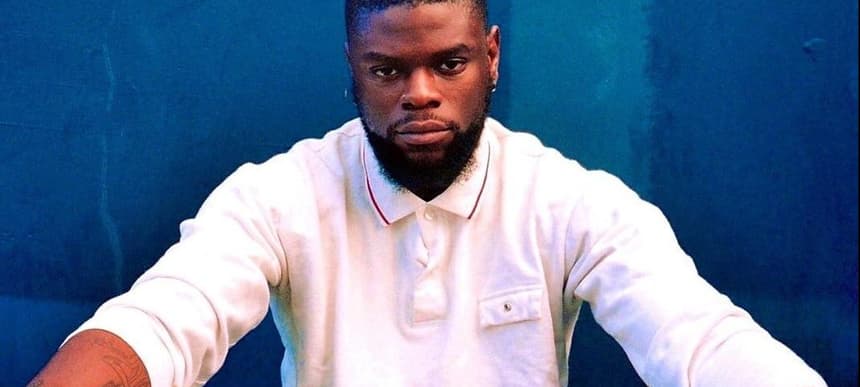 15.09.2022, Words by Billy Ward
John Alone's wavy R&B single 'party in da endz' is about having a good time
'party in da endz' is the start of an exciting new project...
John Alone is back with a brand new single to bookend the summer with, 'party in da endz'.
His latest offering steps up the roll-out for an exciting new project on the horizon (more details coming soon), following the releases of the Amapiano-influenced 'Omolola (Anita)' and 'PACKSONME' earlier in the year.
Fans of John will be familiar with the themes of heartbreak and abandonment spearheading his self-proclaimed "pain music", however, 'party in da endz' marks a bold departure from that. Instead, the care-free single is focused on bringing the good vibes and encouraging people to have fun.
Drawing inspiration from Frank Ocean – one of John's biggest musical inspirations – the rising talent pairs the smooth brand of R&B he's renowned for with whirring synths and a honeytrap beat.
Speaking about the meaning behind 'party in da endz', John says: "I wanted a song people could just vibe to and have a good time with. I was just messing around on Logic one day and played the main melody that's present in the song. I built the rest of the song around it and about an hour and a half later 'party in da endz' existed.
"It's just about vibesin' in ends, there's nothing overly complex to say about anything, which is kind of the point. Just bubble and vibes innit," he adds.
Stream 'Party In Da Endz' below or listen with your preferred player here.
'party in da endz' by John Alone is out now on Lonely Sun via DMY.
Submit music for release via DMY Artists.
Read next: John Alone dissects the chase of wealth on new 'Scared Money Pt. 1' EP