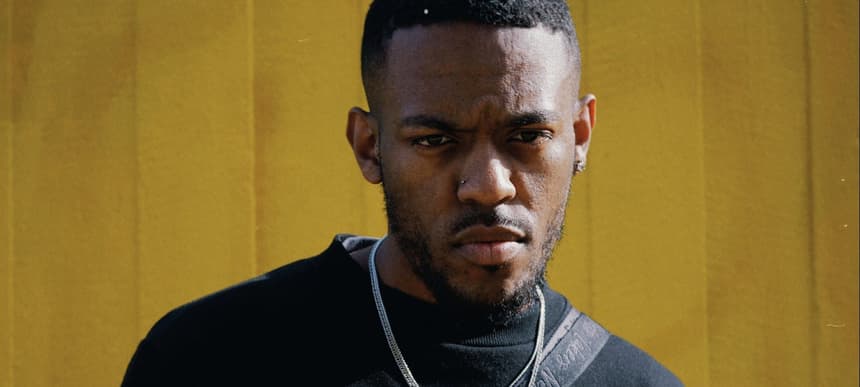 29.04.2022, Words by Billy Ward
Le3 bLACK unpacks London life on experimental UK rap EP 'INFINITY X'
This new body of work emphasises the South Londoner's unique position in UK rap
South East London's Le3 bLACK today shares his brand new 'INFINITY X' EP.
Coming off the back of a pace-setting 2021, the emerging rapper kick-started this year back in March with 'VAGABOND', a grime-leaning cut incorporating elements of his electronic and alt-rap influences.
'INFINITY X' continues to build upon the experimental foundations bLACK began to lay down in his previous '3LINK' project, exploring various conceptual ideas regarding London life and its environment. Enlisting PAQ's Dexter Black, Scottish-artist Nova, Gxbby and close-collaborator Kmado, this new body of work emphasises Le3 bLACK's unique place within UK rap.
"The creative process was intriguing but somewhat challenging; I went through a phase of finding myself but keeping it genuine to the sounds I've created before," says the artist, "I took inspiration from the origins of the mental state…psychosis, anxiety – which I got diagnosed within 2019 – and paranoia, as well as dealing with the rush of emotions that come with it.
"The EP has features from Nova, Dexter Black, Gxbby and Kmado, these guys really encapsulated the sound that I was trying to portray and they all added great value to the tracks whether it was production or songwriting. I tried to find an equal amount of textures and inspirations that could help me out when I made the project, having been influenced by Disclosure, The Prodigy, the UK bass scene and rave culture."
The new EP was executively produced by Le3 bLACK, with the South East Londoner producing 3 of the tracks and Kmado taking lead on the remaining cut. 
Stream 'INFINITY X' below or listen with your preferred player here.
'INFINITY X' by le3 bLACK is out now via DMY. Submit music for release via DMY Artists.