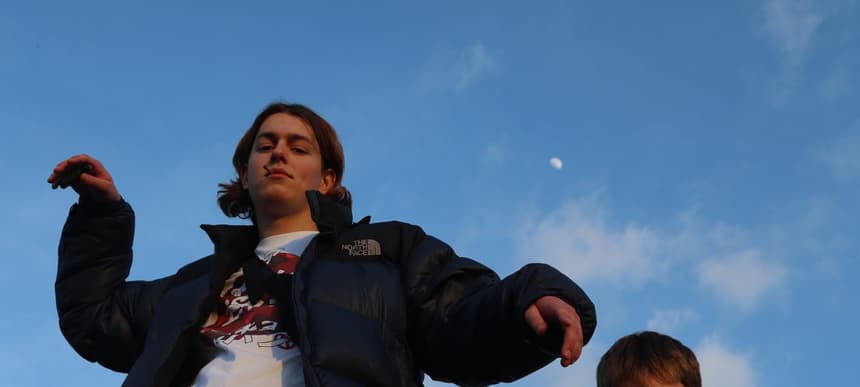 25.09.2020, Words by Felicity Martin
Premiere: Flyboy Jetty make us nostalgic for the summer on 'Take My Side'
The three-piece group make music representing a cross-pollination of UK sounds...
Young London-based three-man group Flyboy Jetty are currently making waves in the UK's alternative pop scene.
'Take My Side' is their latest offering, arriving via Bonzeye (an imprint of Black Butter's) and taps into a more R&B-leaning side to the band.
Fusing melancholic auto-tuned vocals with dreamy melodies, it kicks off with a peal of steel drums and a syncopated beat – with the subtle nods to carnival reflecting a summer lost to coronavirus.
The band recently posted a photo of them in the studio with Badgirl$, suggesting a collaboration might be on the way.
Watch the accompanying video to 'Take My Side', which sees the band flexing in fields and riding their bikes through idyllic outdoor spaces, below.