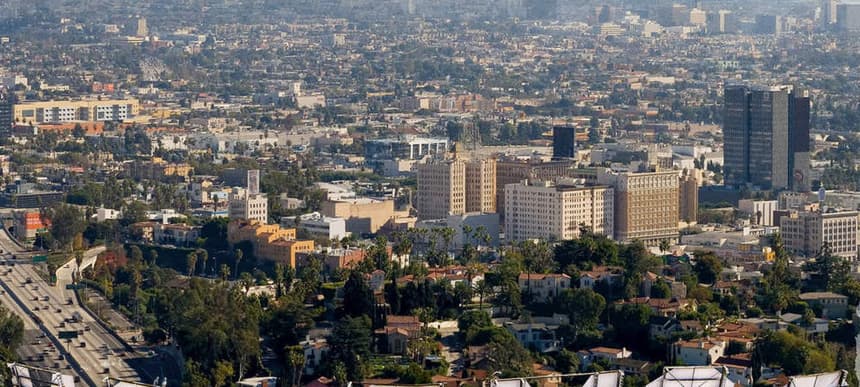 05.08.2015, Words by dummymag
Dr. Dre's 'Compton' tracklist is revealed
First Dr. Dre announced via his Beats 1 show that 'Detox', the long-awaited album follow-up to '2001', was on the scrap-heap. In its place is 'Compton', which is set for release at the end of this week, with pre-orders already taking the album to the top spot on iTunes.
The full track list was revealed by The Record earlier today and boats a mixture of hip hop figureheads both new and old; from Ice Cube and Xzibit, to a slightly more zen Jill Scott and ex-Floetry vocalist Marsha Ambrosius, then goes back to pumped up crowd-pleasers with household names like Eminem, Snoop, The Game and Kendrick Lamar. Dre has also used 'Compton' as a platform for slightly less known protégés including hip hop blog favourite Jon Connor and South African singer/songwriter Candice Pillay, who steps forward into the limelight after co-writing material for Rihanna.
You can check the full 'Compton' run down below:
01. Intro
02. Talk About It (feat. King Mez & Justus)
03. Genocide (feat. Kendrick Lamar, Marsha Ambrosius & Candice Pillay)
04. It's All On Me (feat. Justus & BJ The Chicago Kid)
05. All In A Days Work (feat. Anderson .Paak & Marsha Ambrosius)
06. Darkside/Gone (feat. King Mez, Marsha Ambrosius & Kendrick Lamar)
07. Loose Cannons (feat. Xzibit & COLD 187um)
08. Issues (feat. Ice Cube & Anderson .Paak)
09. Deep Water (feat. Kendrick Lamar & Justus)
10. One Shot One Kill (Jon Connor feat. Snoop Dogg)
11. Just Another Day (The Game feat. Asia Bryant)
12. For The Love Of Money (feat. Jill Scott & Jon Connor)
13. Satisfiction (feat. Snoop Dogg, Marsha Ambrosius & King Mez)
14. Animals (feat. Anderson .Paak)
15. Medicine Man (feat. Eminem, Candice Pillay & Anderson .Paak)
16. Talking To My Diary
'Compton' is released via Aftermath/Interscope on August 7th (pre-order).