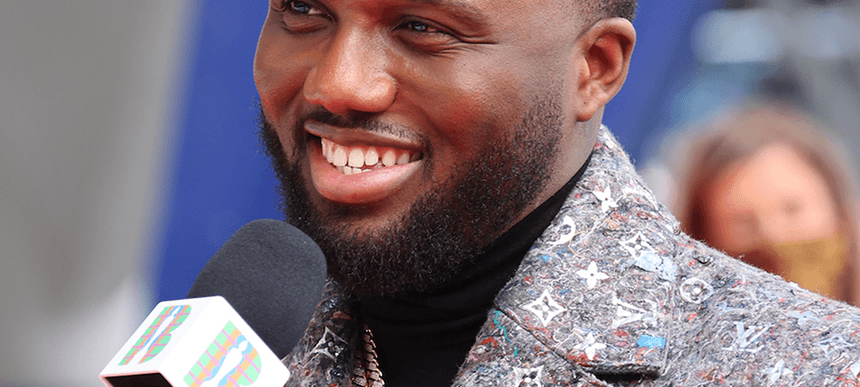 12.05.2021, Words by Felicity Martin
Headie One used his BRITs performance to confront negative stereotypes of UK drill
The rapper performed in front of a backdrop made from critical headlines about the genre in the media
Performing at the BRIT Awards last night, Headie One used his time on stage to address critiques of UK drill in the media and negative stereotypes associated with the genre.
Opening the show, a voiceover repeated quotes about drill in the media, including: "some say it's a symptom of societal failings" and "a form of aggressive rap music".
Headie was joined on stage by AJ Tracey, who performed 'Ain't It Different' with him and added social commentary to the show, stating: "The government is saying eat out to help out but won't help out Rashford when he's feeding the youths," as well as: "Two Black brits stand here at the BRITs but still we ain't seen as British".
The rapper was also joined by Young T & Bugsey for 'Edna' track 'Princess Cuts'.
A landmark occasion in Headie One's career, the rapper last year released experimental tape 'Gang' in collaboration with Fred again.., before dropping his debut album 'Edna'.
Virgil Abloh and Louis Vuitton were tasked with the set design, which found newspaper clippings painted in the colours of the Ghana flag.
In a statement, Virgil Abloh said: "Supporting next generation's talent is a part of my ethos. Watching Headie One build his career in music while being a voice of evolution makes his art practice important in contemporary art."
Watch Headie's performance below.
Read next: Why criminalising drill music highlights failings at the heart of the UK government