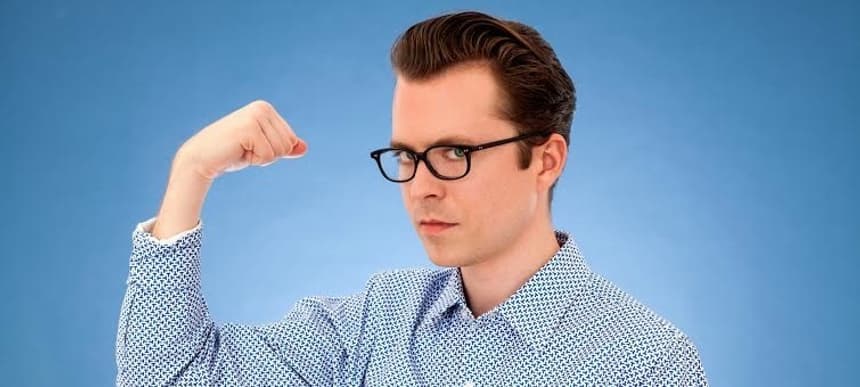 11.06.2014, Words by dummymag
Premiere: Tom Vek - Broke (Kwes remix)
Kwes repays the influence of Tom Vek on his early forays into music-making with a skittering new remix.
Tom Vek laid down something of a prototype for bedroom-produced, DIY, leftfield pop music with his inventive 2005 debut album 'We Have Sound', inspiring a bunch of artists into doing something that is, nowadays, probably the most common way to make music. One of those artists was a musician called Kwes, who has gone on record about the influence that 'We Have Sound' had on his musicmaking: the roughness, rawness, the play-every-instrument-yourself nature of it.
Kwes isn't a new musician anymore, having released a debut album on Warp last year after a few years working on bits and bobs of odd pop, but that influence remains in his music, and here, Kwes repays that influence by adding his own touch to Tom Vek's Broke, taken from his recently-released third album 'Luck'. Kwes turns it into something more in his own image: skittery beats, abrupt switches in style and rhythm, and jubilant bleepy bloopy sounds. There's one vocal chop too, a lyric that's a lot more powerful when taken in isolation and repeated: You're turning out like your dad.
Tom Vek plays at XOYO, London tonight (June 11th), followed by a set at the Purcell Rooms on Friday June 20th for James Lavelle's Meldown festival, featuring Nothankyou collaborator Olga Bell.
Live dates:
October 3rd: Pavilions, Falmouth
October 4th: The Art Bar, Oxford
October 6th: The Wedgewood Rooms, Portsmouth
October 7th: The Haunt, Brighton
October 8th: Gorilla, Manchester
October 9th: King Tut's, Glashow
October 11th: Cockpit, Leeds
October 12th: Kazimier, Liverpool
October 14th: Bodega, Nottingham
October 15th: Koko, London
Moshi Moshi released 'Luck' on June 9th 2014 (buy).