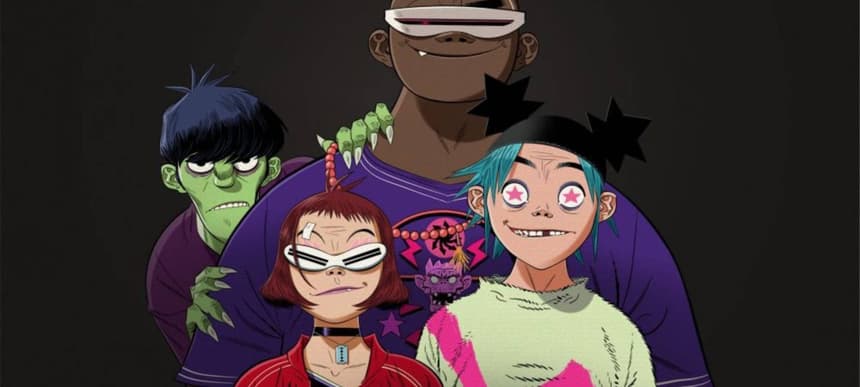 07.11.2022, Words by Billy Ward
Gorillaz, MIKE, Frisco and more added to our NEXT HYPE playlist
LISTEN TO FIVE OF OUR FAVOURITE TRACKS FROM THIS WEEK'S UPDATE SHOWCASING THE BEST NEW ARTISTS ABOUT
Showcasing the best new music each week, check out five of the hottest tracks added to our carefully-curated NEXT HYPE playlist.
This week, Gorillaz front our playlist round up sharing another preview of their forthcoming 'Cracker Island' album, out February 24. Inspired by a Blur gig from 1997 which was attended by a stage-diving Thai princess, the virtual band's latest single is a homage to a dream Damon Alborn had where he met the same princess later on in her life. The LP will mark the the Gorillaz' eighth full-length release, following 2020's 'Song Machine, Season One: Strange Timez'. Elsewhere, New York hip hop sensation MIKE's latest single 'What Do I Do? also caught our attention this week. Known for his subtly profound rhymes that explore grief, family and identity, the rapper's new offering is a mind-bending, laid-back number paving the way for his 8th album 'Beware of the Monkey'. In a big week for grime music – with Skepta returning to the fold on K-Trap's 'Warm' remix – Frisco also made his mark with an all-star remix of 'Bad & Clean'. Enlisting INFAMOUSIZAK, Skillibeng, Digga D, and of course Skepta, the track shows the grime MC is still at the very top of his game. Drake and 21 Savage's collaborative album also made a splash, with their track 'Major Distribution' making its way into our list alongside a new entry from Daniel Avery, 'Ultra Truth'.
Like our NEXT HYPE playlist here and follow Dummy on Spotify to stay ahead of the game on the freshest new music.
Read next: Fred again..,DC, Bonobo and more added to our NEXT HYPE playlist