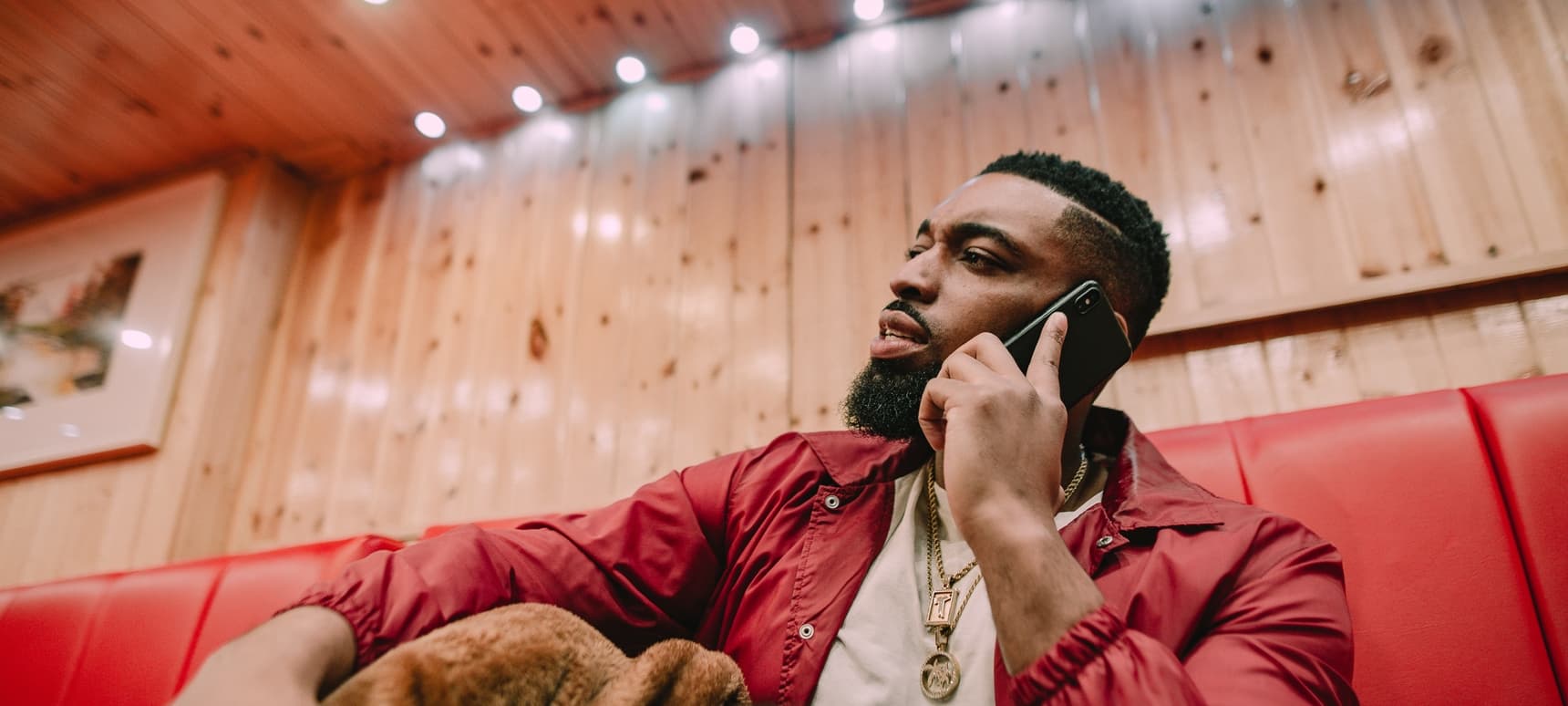 15.02.2019, Words by Felicity Martin
The 10 Best Beyoncé Tracks, according to Big Tobz
With his Bey-interpolating 'Baby Girl' out now, UK rap king Big Tobz runs us through his favourite cuts...
From her power pop ballads to her feminist anthems, Beyoncé has an unquestionable history of making bangers. Since her beginnings in the '90s with Destiny's Child to her solo outings and collaborations with husband Jay Z, none can touch her back catalogue of now-classics. Traces of her legacy can be found within pop and R&B in its current incarnation – and most recently, on UK rap mainstay Big Tobz's latest single.
Interpolating the Bey and Sean Paul classic, 'Baby Boy', Tobz's version flips the genders but keeps the well-known hook – while its accompanying video is a modern-day Bonnie and Clyde saga set in London. A key player in the rap circuit, following chart-scaling hits 'Winning' and 'Controlla', 'Big Tobz has been a fan of Queen Bey for some time, and below lists the ten Beyoncé cuts that for him have stood the test of time.
1. Beyoncé – 'Baby Boy ft. Sean Paul'
"This riddim here was such a dope dancehall tune, especially in the club – the perfect song to grab a gyal and hold a nice whine to, plus featuring the dancehall king Sean Paul! Banger."
2. Beyoncé – 'Drunk in Love ft. Jay Z'
"I really loved this song. I think 80% of the reason was because of how hot she looked dancing on the beach… Jay Z killed the verse too."
3. Beyoncé – 'Crazy In Love ft. Jay Z'
"This song was a banger – the drums in the beat, the energy, the visuals were life too. Beyoncè is sick with the flows even as a singer & her vocals are powerful."
4. Destiny's Child – 'Say My Name'
"This song is hella catchy. Even though it's for the girls to sing along to I've gotta admit I was bumping it too."
5. Beyoncé – 'All Night'
"This song is a sexy tune, you know, the kind of song when you are in your room with your wifey and you want to do adult stuff."
6. Beyoncé – 'Me Myself and I'
"I feel like with Beyoncé she speaks a lot of real stuff that you can relate to – even though I'm a guy I respect how she empowered women and this song was definitely a vibe too."
7. Beyoncé – 'Halo'
"I really like this tune, it's very meditational. I'm a fan of her energetic songs as well as her emotionally deep ones."
8. Destiny's Child – 'Cater 2 U'
"I love the melodies in this song, they killed it and this is the kinda song every guy wants to hear a girl sing to them. We all wanna be catered to."
9. Beyoncé – 'Upgrade ft. Jay Z'
Swizz Beats killed it on the production with this one.
10. Beyoncé – 'Party ft J. Cole'
"This song was real vibes – gave me grown folks vibes at the end of a party before everyone goes home."
Watch Big Tobz's 'Baby Girl':