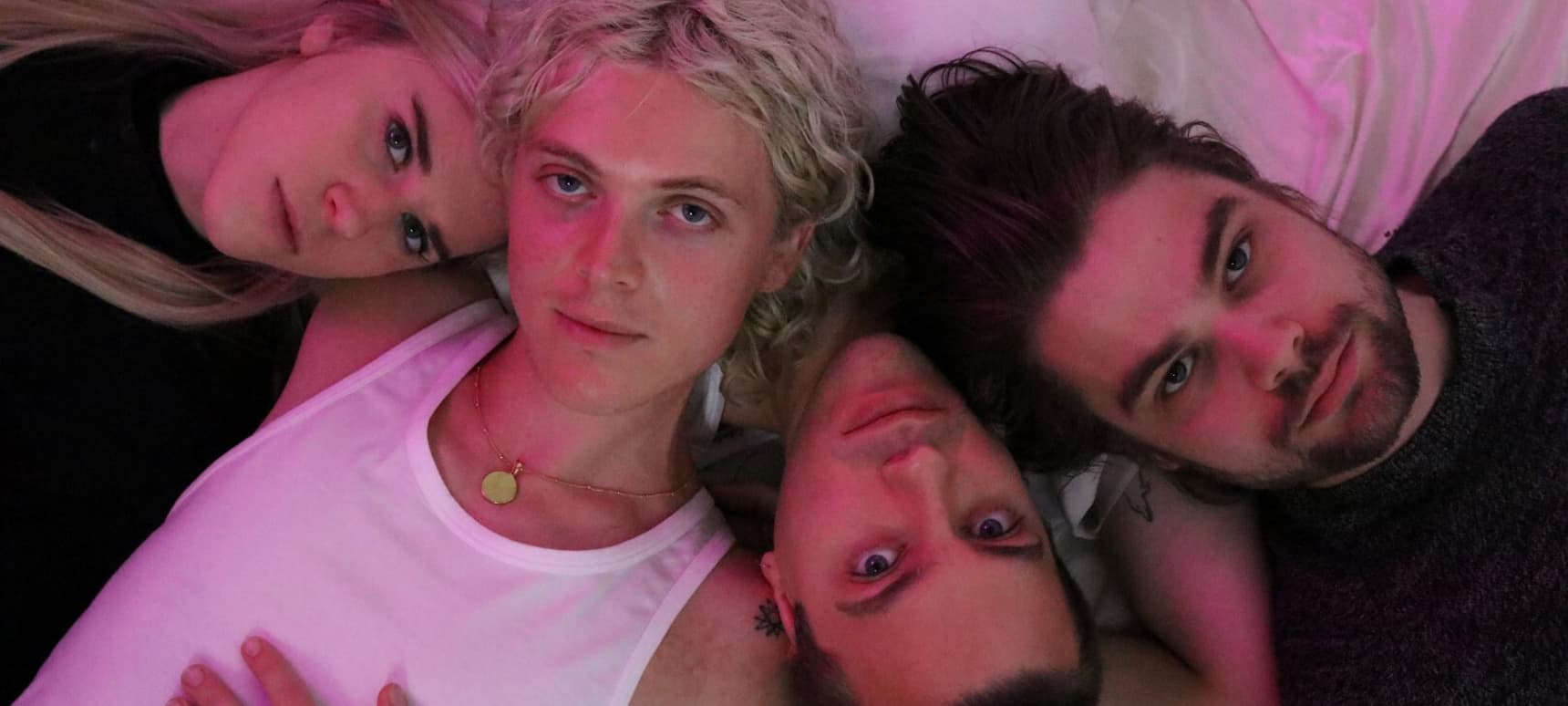 14.01.2019, Words by Felicity Martin
The 10 Best New Artists Coming Out Of Australia, according to Cub Sport
"These are ten Australian acts that I reckon will make a huge impact globally in the years to come"
Australia famously has a thriving music scene, and who better to tip a bunch of new acts than a band on their third album? With their third, self-titled, full-length about to come out, Brisbane outfit Cub Sport know a thing or two about emerging music in their homeland. The pop group have been keeping abreast of all the best new material to come out of their country, having sought out collaborators Mallrat and Cloud Control's Al Wright for the LP.
"Australia has such a diverse and beautiful array of musicians and it's super exciting to see more and more local acts connecting in a big way internationally,"says lead singer Tim Nelson. "These are ten Australian acts that I reckon will make a huge impact globally in the years to come."
1. Mallrat
"This was my #1 most-played song of 2018! Mallrat has a way of making you feel like your heart is breaking at the same time as putting it back together. Mallrat features on track two of our new album 'Video' which we're super excited to share!"
2. Eves Karydas
"I first heard this song when Eves came on tour with us around Australia last year. It's a really gentle and beautiful slow burn but hits so hard!"
3. Pool Shop
"This song feels like you're soaring through heaven. Jaimee's vocals and delivery are so warm and commanding, I'm so excited to hear more from Pool Shop!"
4. Hatchie
"Hatchie aka Harriette is another Australian act with heavenly vocals – I love when her her vocals flick up into head voice, it's so emotive and beautiful. I'm so excited to see Hatchie take the world by storm in 2019 and beyond."
5. Middle Kids
"Hannah's voice is so beautiful and unique, she brings such a specific all-encompassing energy across all of their release and they are such incredibly talented musicians to see live."
6. Oh Boy
"Oh Boy makes floating electronic music with really light vibes. He has a new EP on the way this year and it's another level up!"
7. Golden Vessel
"Golden Vessel co-produced five tracks on our new album! His production style is super warm and enveloping. This is my favourite track of his."
8. Two People
"Two People make beautiful, lush, ambient vibey pop. They've released a few standalone tracks, all of which we listened to heaps on our North American tour in October/November. There's a full length album due on January 18th – I can't wait!"
9. Tkay Maidza
"Tkay really mixed up her sound on her most recent release and this is one of my faves off it. It's super chill and feels really summery to me."
10. Kllo
"I love everything Kllo have released – they're a beautiful mix of super dreamy vocals and hella fresh production."
Watch Cub Sport's 'Party Pill':
Cub Sport's self-titled album is out this Friday 18th, while their UK tour starts on February 12th – head here for more information.