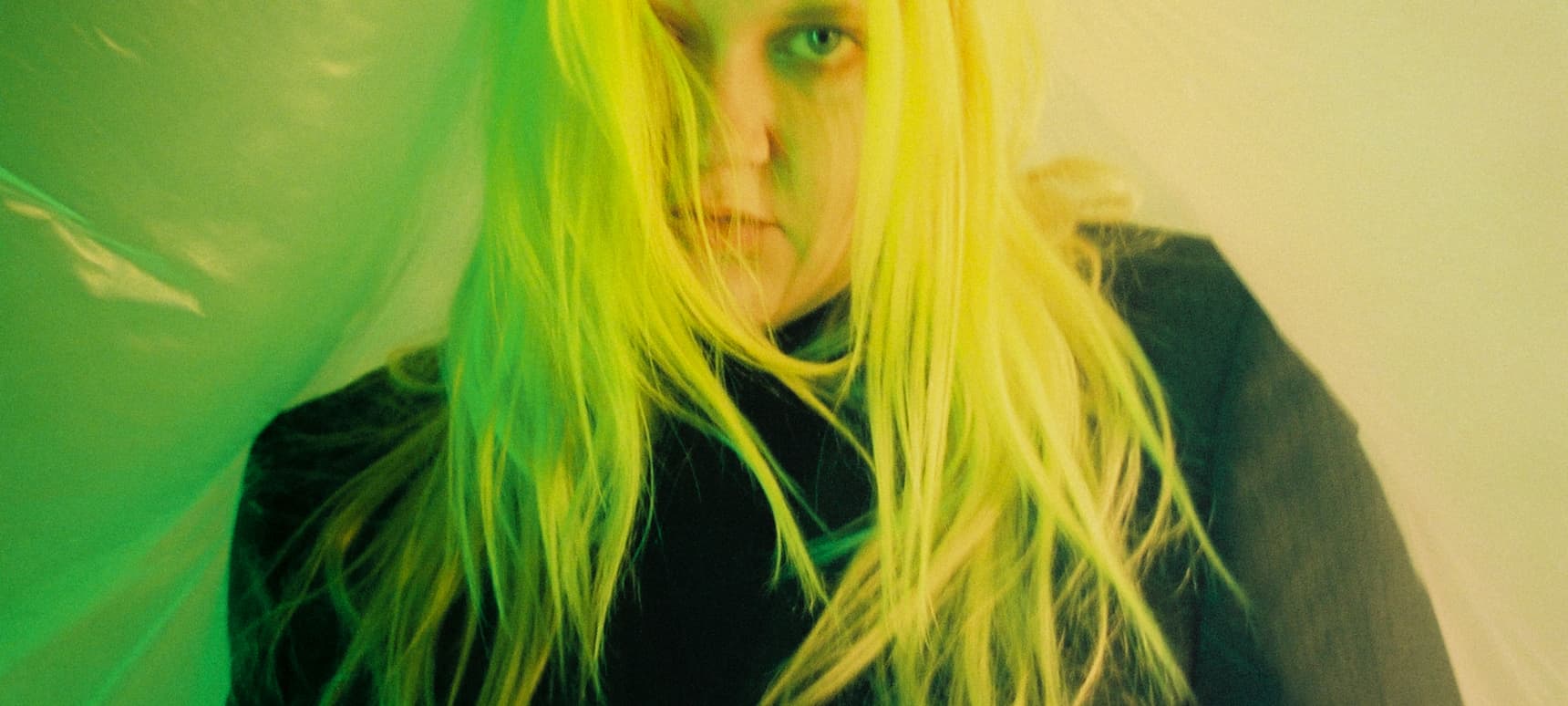 22.11.2019, Words by Felicity Martin
The 10 Best Pop Songs With A Punk Mentality, according to Alma
"I used to sneak to a club called Tavastia when I was underage and they played this song every weekend..."
Neon-haired pop renegade Alma has been championing punk-tinged pop for some time. Hailing from Finland, the 23-year-old singer-songwriter's sound boasts both sugar-coated melodies and a grittier edge, winning her fans in a wide range of genres. Both in her look and in her sound, Alma rejects the traditional image of a stereotypical pop princess.
Beloved by other pop megastars including Charli XCX, Dua Lipa and Lana Del Rey, Alma's writing talent has been called upon by Ariana Grande and Miley Cyrus. With an album, 'Have U Seen Her', billed for a 2020 release, single 'Bad News Baby' is out today and finds Alma at her most vital, mining an alter-ego who is "fearless, she is anxiety free, she doesn't care what you think of her." To coincide with this, we asked Alma to share her ten favourite pop tunes with a punk spirit.
1. t.a.T.u – 'All The Things She Said'
"My friends and I used to listen this song on repeat when we were kids."
2. P!nk – 'Get The Party Started'
"I love P!nk! This is just one of the many good ones that she has. I used to love watching her music videos on MTV. This is the perfect song to get party started."
3. Lykke Li – 'I Follow Rivers'
"'I Follow Rivers' is my favourite teenage song. I used to sneak to a club called Tavastia when I was underage. And they played this song every weekend, they are some really good memories."
4. M.I.A. – 'Borders'
"This is a super important song for me, it has deeper meaning. She always makes songs about important topics. I love M.I.A."
5. Santigold – 'L.E.S Artistes'
"I love Santigold's sound. It's very punk and I love it."
6. Santigold – 'Disparate Youth'
"I found Santigold from this song. Again gives me so good teenage memories."
7. Sky Ferreira – 'Everything is Embarrassing'
"I used to be in love with her and when she released this song I fell in love with this song also."
8. Rebecca & Fiona – 'Bullets'
"Iconic song for me and my friends. This song was on repeat in 2011 summer."
9. Gossip – 'Standing In The Way Of Control'
"I fucking love Gossip. Period."
10. Charli XCX – 'You (Ha Ha Ha)'
"I've supported Charli XCX since the beginning. Queen of pop music."
Watch Alma's 'Bad News Baby':