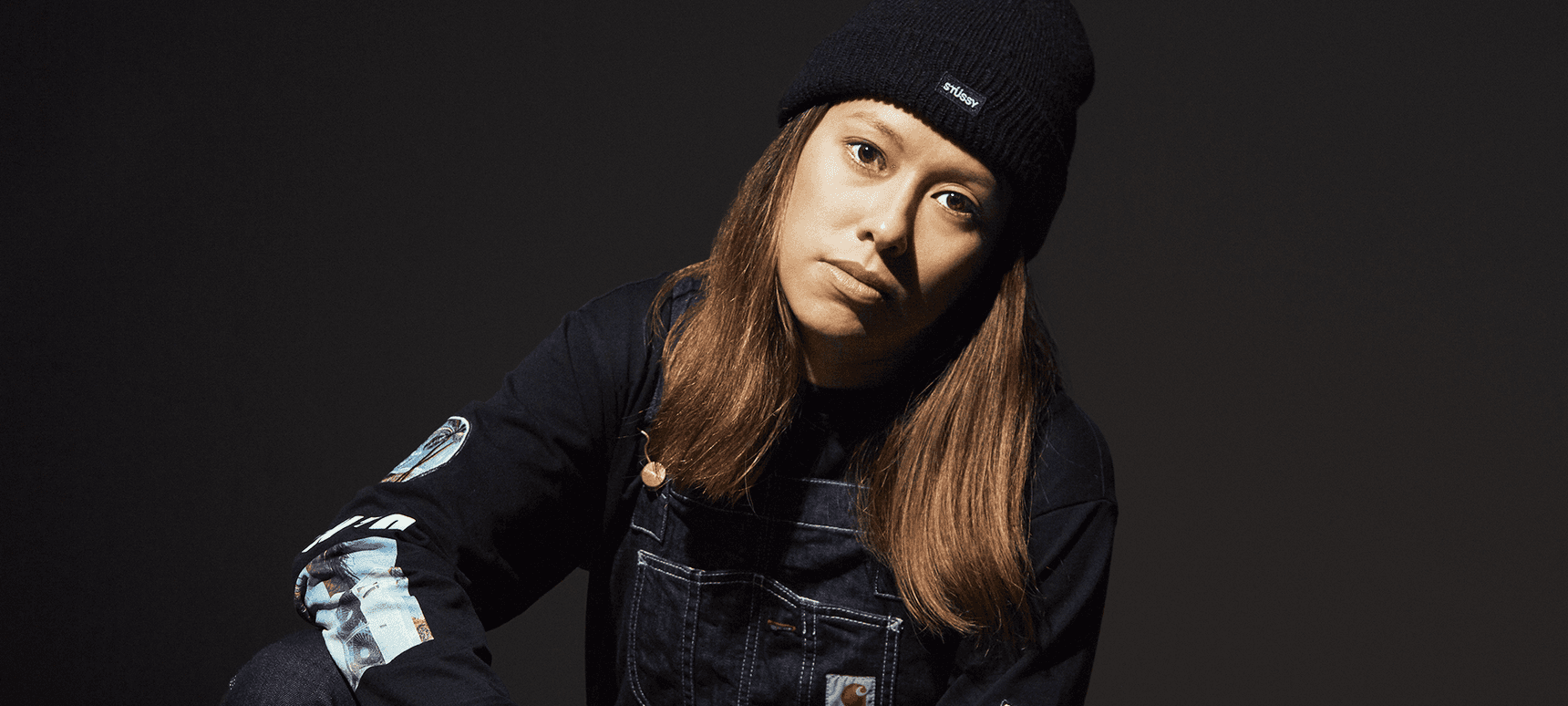 04.01.2019, Words by Felicity Martin
The 10 Best Pre-Football Match Tracks, according to Monki
"I haven't actually been designated team DJ yet..."
As well as championing underground electronic talent, DJing on Radio 1 and putting together EP compilations with talented friends, Monki is a budding footballer. She played as a kid with the boys in the playground and carried on before being told to stop by the FA, going on to play at Chelsea's Academy as a teen, before discovering clubbing at 15 and building her career in music. After that hiatus she picked up the sport again and now plays 11-a-side in the London and South East England Premiere Division every Sunday – something that can present a challenge after Saturday night gigs.
Unsurprisingly for a DJ, label boss and overall industry powerhouse, music is an all-important part of the run-up to a big match, and below Monki lists the ten tracks that get her fired up before a big game.
1. Mella Dee – 'Club Vibe'
"I'll start with something new, as quite a lot of these tunes are throwbacks. It turns out that my pal Mella Dee makes good tunes for the club and pre-match. It's a 'headphones in' tune to get you going on a cold winter's day."
2. Stone Roses – 'Fools Gold'
"I don't know how many times I've listened to this first album. It's an album that can get you hype, emotional and calm. It does it all – and it's a go-to in any occasion. I've even got 'Waterfall' tattooed on me (people always think its TLC. It's not, but that's also a tune, ha)."
3. Marquis Hawkes – 'The Basement Is Burning'
"I like to listen to a mix of feelgood records and tunes that are gonna get me up and going. I like to be pretty relaxed before hand, rather than jacked up. Ironically I've been told I play better when I'm clearly annoyed at something – so maybe I should listen to more aggressive material, or feelgood tunes like this one."
4. Travis Scott – 'Sicko Mode'
"I often drive to games with my partner and rap is often the hype of choice. To be honest, after this I'm thinking maybe I should make a pre-match playlist for myself! A lot of teams blast music in the dressing room but we're mostly just cracking jokes, so I haven't actually been designated team DJ yet."
5. The Streets – 'Same Old Thing'
"I spent the first half of last season listening to Mike Skinner's audiobook 'Story Of The Streets'. I used to drive an hour to home games through London, often pretty tired from a gig the night before and I found the audiobook pretty calming before a match. I also listened to Bryan Cranston's, weirdly, he actually has a fucking interesting life…"
6. Adonis – 'No Way Back (Vocal Mix)'
"I'll throw a classic 808 track in there for good measure if I fancy a bit of a pre-match darrrnce. There's not much to say about this record really, it's a banger init!"
7. Scandal – 'Just Let Me Dance'
"I put on disco before games sometimes to lighten the mood. I think it's good to go into a game relaxed and you can't really get worked up to disco, can you?"
8. Oasis – 'Digsy's Dinner'
"Do you even play football if you don't listen to Oasis beforehand?!"
9. DJ Koze – 'Pick Up'
"This record was listened to a hell of a lot on Sunday mornings. It's one of those records that will forever remind you of a specific year: 2018 World Cup, when we dreamed of bringing it home!"
10. A$AP Rocky – 'Praise The Lord ft. Skepta'
"This has been a pre kick-off bubbler this season."
Monki plays AMP Lost & Found festival's 5th anniversary that takes place from the 2nd – 5th May 2019 – find tickets here.