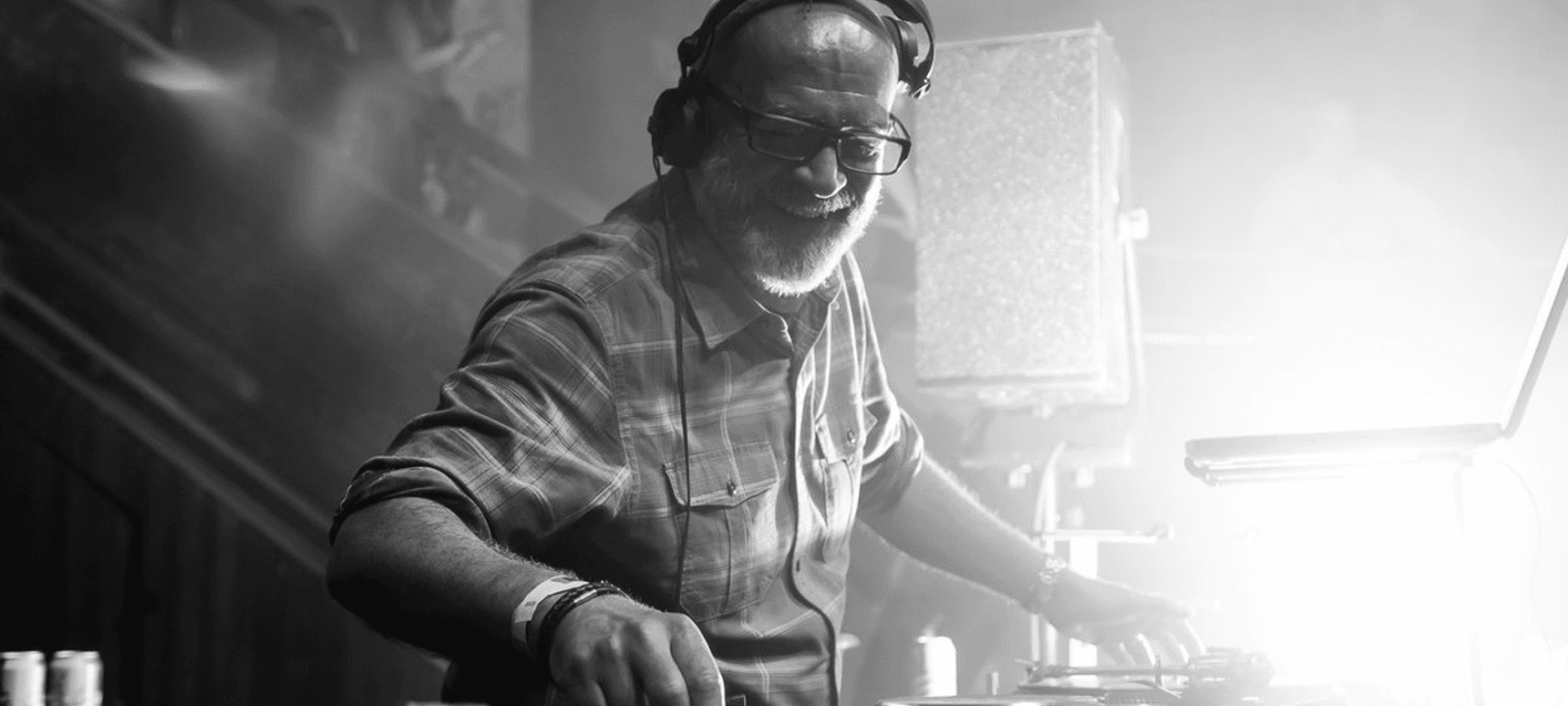 08.07.2019, Words by Felicity Martin
The 10 Best Radio Shows, according to Graeme Park
From current affairs to music-focused programmes, the house pioneer selects his favourite airtime shows...
When it comes to UK club history, Graeme Park's name is one that shouldn't be missed from its evolution. His love affair began in Nottingham's Selectadisc store in the '80s, while Park became linked to the Haçienda after Mike Pickering famously asked him to cover for him one night in 1988 while he was on holiday, establishing himself quickly to the 2000-strong crowd there for his superb knowledge of house and techno and becoming a resident in the fabled space for eight years.
As well as DJing, Graeme Park has held down a number of radio residencies for many years and, ahead of his appearance at YC19 Redcliffe festival this month where he's playing alongside Danny Rampling, he's compiled a list of his all-time favourite radio shows. Read on to discover the shows the world famous house pioneer is into, from political broadcasting to current affairs, to music-focused programmes.
1. The John Peel Show 1970s and 1980s, Radio 1
"I started listening to the John Peel show when I was 14. It was a musical education where I discovered punk, new wave, reggae, dub and more as well as hearing thrilling alternative versions of tunes I loved when featured in his legendary sessions. Ironically it probably had an affect on my school education too because his show was on from 10pm until midnight Monday to Thursday and it was, for me, essential listening every single night."
2. Paul Burnett Radio 1 1970s, Radio 1
"I used to come home from school for lunch every day and Paul Burnett was the DJ on Radio 1. Unlike a lot of the other daytime presenters he would often play some punk and new wave tunes and rave about them too. But for me the highlight of the week was Tuesdays when he revealed the brand new Top 40 by playing the Top 5 after Newsbeat finished and then counting down the new chart before playing the new number one using Diana Ross' glorious 'Love Hangover' as a bed. I just had to know what the tune he used was and I think that's where my love of disco began."
3. Lauren Laverne, 6 Music
"We listen to 5 Live Breakfast with fellow Scot Nicky Campbell and Rachel Burden in our house in the morning, but as soon as we get in the car for the school run it's Lauren Laverne on 6 Music which I continue to listen to while walking the dog. In amongst the classic tunes you haven't heard for ages (Kid Creole & The Coconuts and Roxy Music this morning) and the great selection of new music, I love her regular House Music feature where everyday household objects sound like well-known pieces of music. I also like the way she always plays some Roland TR-808 sounds at, erm, 8:08. Another knowledgeable radio presenter who, unlike most banal breakfast shows, doesn't condescend the listener with inane nonsense."
4. The Huey Show, 6 Music
"Essential listening for anyone, like me, in their 50s who loves music. Huey Morgan plays funk, soul, disco, punk, reggae, rock, dub and more from the past right up to the present. Plus every single week he climbs aboard the Soul Train and always "gets the Led out". A maverick radio presenter who knows his stuff."
5. Nemone's Electric Ladyland, 6 Music
"Nemone is a former colleague of mine from Kiss 102 in the 1990s and she presents a magnificent show full of exciting new electronic music from new producers as well as established ones too. I'm always discovering new artists and producers as well as being reminded of tracks I may have overlooked."
6. Ana Matronic's Dance Devotion, Radio 2
"Unabashed and in your face, Ana Matronic plays dance music from across all genres with much enthusiasm. Guaranteed to make you smile, big time, and sing along at the top of your voice."
7. Iggy Confidential, 6 Music
"A true iconic musical legend that plays a real eclectic selection of obscure jazz, punk, garage, rock 'n' roll, blues, country, R&B, reggae and more from the past and present. His gravelly tones demand your attention as he waxes lyrically about every track he plays."
8. 5 Live Drive, Radio 5
"My daily news fix of what's been happening in the world every day presented by Tony Livesey and Anna Foster who have the most wonderful on-air chemistry. Tony is the same age as me and has an extremely hilarious and cynical outlook on life which explains the appeal to me. Plus, you can't listen to music all the time."
9. Off The Ball, BBC Radio Scotland
"As an Aberdeen supporter and Scottish fitba' addict this is definitely one of my radio highlights of the week. Presented by Tam Cowan and Stuart Cosgrove and promoted as "petty and ill informed," this show debates the SPFL and more with much hilarity and irreverence."
10. James O'Brien, LBC
"I normally avoid the opinionated, reactionary nonsense of LBC but James O'Brien's mid-morning show is a joy to listen to due to the fact that he's incredibly well-informed and never, ever lets a caller, guest or politician get away with inaccuracies or lies. He knows his stuff and and woe betide anyone with an ill-informed view or with agenda."
Graeme Park plays YC19 Redcliffe Festival this month – for more information and tickets, head here.