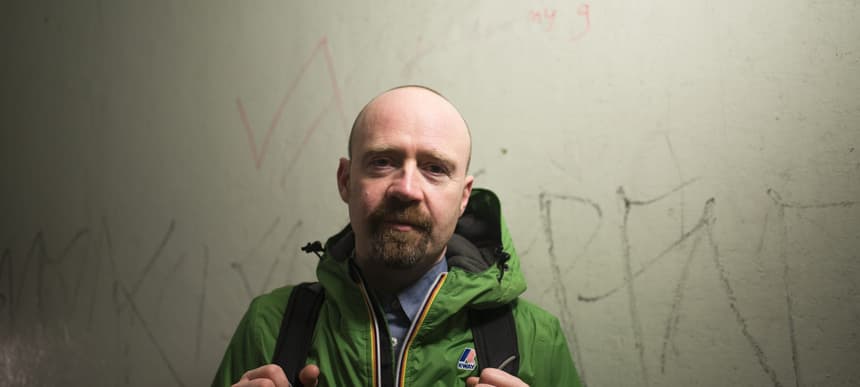 15.04.2020, Words by Felicity Martin
The 10 Best Tracks To Stay At Home To, according to Mr. Scruff
"Stay strong, healthy, busy and avoid the nonsense"
Up until recently, staying at home was often an exciting idea; the prospect of a lazy, cosy night in was the ultimate treat. Now, with an ongoing pandemic to contend with and no other option, of course our priorities have changed and all we want to do is go out. Here to remind us that music can get us through these challenging times is perennially present dance music figure Mr. Scruff. He's put together the latest DJ Kicks mix, marking the beloved series's 25 years of service.
Over 31 tracks Scruff – a veteran in the truest sense – guides the listener on a journey filled with dancehall, disco, soul and more, with offerings from Equiknoxx, Sudan Archives, Errorsmith and more. Just like a DJ set from the masterful Manchester selector, the range of styles comes underpinned by an unwavering groove. In a bid to encourage us all to do the one thing we have to do to get us out the other side of these troubling times, Mr. Scruff names the tracks he'll be staying at home to.
1. Busta Rhymes – 'Better Stay Up In Your House'
"A nice Curtis Mayfield intro (from the Super Fly OST) belies the heaviness of this tune. Make sure you don't wreck your room while listening to it."
2. Tena Stelin – 'Look After Yourself'
"Stay strong, healthy, busy and avoid the nonsense. Headstrong digi roots from the evergreen Tena Stelin on Jah Tubby's."
3. Vivian Jackson & the Defenders – 'Love Thy Neighbours'
"And don't forget those close to you. Check the people on your street. Are they ok?"
4. Macka B – 'Boost Your Immune System'
"Wolverhampton's finest with one of his regular 'Wha' me eat Wednesdays' sessions."
5. Pinchers – 'Mask Out'
"Pinchers re-cuts his classic 'Mass Out' 35 years down the line."
6. Jayharno – 'Get Yuh Mask'
"More '80s throwback business… a heavy Sleng Teng rework with a piercing stylophone-style lead synth sounding the alarm. Get your gloves, get your mask."
7. Lady Leshurr – 'Quarantine Speech'
"Funny and bang on it as ever."
8. Dr. Ring Ding & Bongoroll – 'Stay at Home'
"German trombonist and vocalist Dr. Ring Ding breaks down some useful Coronavirus information."
9. HNNY – 'Sneeze'
"Please don't sneeze on the beat. Use a tissue, put it in the bin, and was your hands."
10. Beastie Boys – 'Time To Get Ill'
"Hopefully not."
Stream or purchase Mr. Scruff's DJ-Kicks mix here.