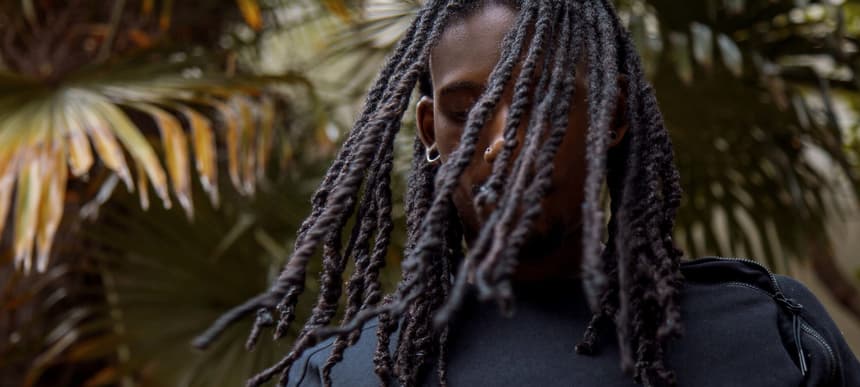 20.05.2020, Words by Felicity Martin
The 10 Best Underground Artists from the UK and Ireland, according to Cam Wild
The emerging producer lists the ten acts that should be on your radar...
Emerging producer Cam Wild is firmly on the rise. Entirely self-taught, he got into production after being influenced by boundary-pushing artists like Björk, Flying Lotus and Timbaland, and now acts as his own A&R, scouring the industry to find fresh talent to work with. After securing a collaboration with D-Block Europe's Young Adz, as well as producing 'Bank Roll' for the group, he's more recently locked horns with INFAMOUSIZAK on 'My Ting', the result being an uplifting track for summer that arrived with its own phone-shot in isolation video. As someone who's very active in terms of collaborating and eyeing up new talent, we asked Cam Wild for his pick of the best new underground artists the UK and Ireland has to offer.
1. JoJo Hundred
"JoJo makes drill but he's very versatile with his style. An A&R I know showed me JoJo and suggested it would be good to work with him. To cut a long story short, we ending up in the studio and have some fresh music cooked up."
2. Jafaris
"Jafaris is an artist from Ireland I was introduced to by INFAMOUSIZAK. I've cut a few songs with him and had the chance to hear a good chunk of his catalogue… banger after banger. So different and very musical!"
3. Aero Sinc
"Aero Sinc – formerly known for his work with D-Block Europe – is finally back releasing music! I really like how diverse his sound is. I've worked on about two of his EPs. So much music about to drop…"
4. Jyellow
"Jyellow is a sick artist from Ireland… flow is different! Was introduced to him and his music by Jafaris (also from Ireland) not sure if I would/want to compare him to anyone but he's definitely one to watch. I've got something in the pipeline with him too."
5. Skinny Malone
"Skinny's music reminds me of real, underground IDGAF trap music. Big distorted 808s and energetic vocals!"
6. Blake
"Blake is an artist I discovered on Instagram. His music is chilled! Real take-you-on-a-journey type music. Dope voice. Nice guitar licks and piano chords. Really like that he's in his own lane."
7. Von Di Carlo
"Von Di Carlo is a producer/DJ from Portugal. I really like her sound. She's different! Been making a lot of future R&B but also has roots and house music too!"
8. Jords
"Jords is a self-produced artist from Croydon, South London. His music is a combination of melody with conscious lyrics that hit home for many of his listeners."
Read Jords' pick of the best UK rap films.
9. Tiana Blake
"With her first single currently on over million streams on Spotify, Tiana Blake is a growing force in R&B. Her music takes us back to a time that we all know so well, the '90s, which brought us greats such as Aaliyah. At only 21 years of age it's easy to see why Tiana is someone to watch."
10. Miraa May
"Miraa is the new wave of UK R&B. Known for her smooth, talkative delivery and deep lyrics, this Tottenham artist is one to watch. If you're a fan of Jorja Smith, then May's music is right up your alley."
Read Next: The 10 Best Tunes To Listen To In The Whip, according to Flowdan.