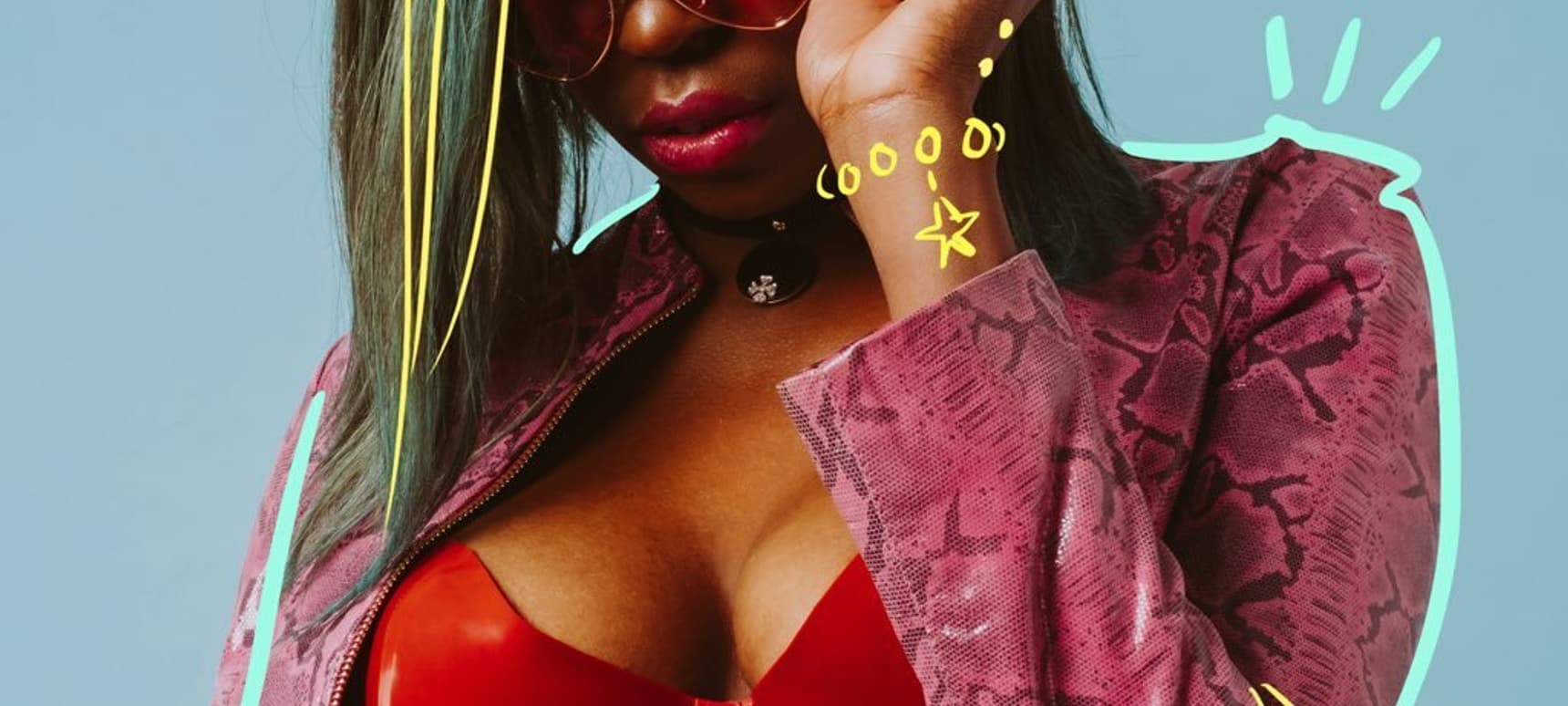 13.11.2017, Words by dummymag
10 of the best Afro-electronic tracks, according to Kah-Lo
Thanks to the likes of Wizkid, Maleek Berry and others, Nigeria's music scene is now under the world microscope, and continues to grow in abundance. Beyond the obvious names, Kah-Lo is another artist under the radar but ready to shine.
The Nigeria-born singer has a sound which shows a development in the growth of afro-electronic music, and she has spoken on the topic of bringing dance to Nigeria. Recently releasing her debut single 'Fasta', she is well and truly on her way to achieving that goal. With African music with pop, dance and bashment sensibilites all the rage now, the young artist sat down with us to break down some of her favourite tracks from the Afro-electronic genre…

Dele Sosimi Afrobeat Orchestra – 'Too Much Information' (Laolu Remix)
Kah-Lo: "This song is everything. It mixes original afrobeat with electronic music very seamlessly. Perfect for working out to."
Black Coffee – We Dance Again' (feat. Nakhane Toure)
"I really dig Black Coffee. There's something about the dark synths on this one and the way the beat kicks in. It's a very cool vibe. Really hope to work with him someday!"
DJ Mujava – 'Township Funk'
"This is such a vibe! Riton mixed this in with my vocal from 'Fasta' when we were in the studio for a mini mix and it sounded so good! Maybe we should remix it one day…"
Niniola – 'Ibadi'
"Everyone is probably more familiar with Niniola's other track 'Maradona' but I love this one too. It kind of reminds me of clubbing back home in Nigeria."
Ajebutter22 – 'Senrenre'
"This was the first Nigerian electronic song I heard. Before this, I didn't even think it could work. Can't have this list without this song on there!"
Wande Coal, DJ Tunez – 'Iskaba'
"This one just makes you feel great. It's so high energy! You can't hear this and not move. It's impossible. Try it!"
Babes Wodumo ft. Mampintsha – 'Wololo'
"This is my actual jam, and I don't even know what it means! Also great for working out."
Bankyondbeatz x DJ Yin – 'Good Loving'
"There's a new wave of Nigerian musicians, much like myself, doing amazing things with music. These two blended modern Nigerian music with electronic stylings. It's such a feel good song!"
Davido feat. Uhuru & DJ Buckz – 'The Sound'
"Uhuru and Davido. A movement. A vibe!"
Runtown feat. Uhuru – 'The Banger'
"Another proper vibe. Very essential for the clubs! Like the name implies, a banger!"
Check out Kah-Lo's debut single, 'Fasta,' below.