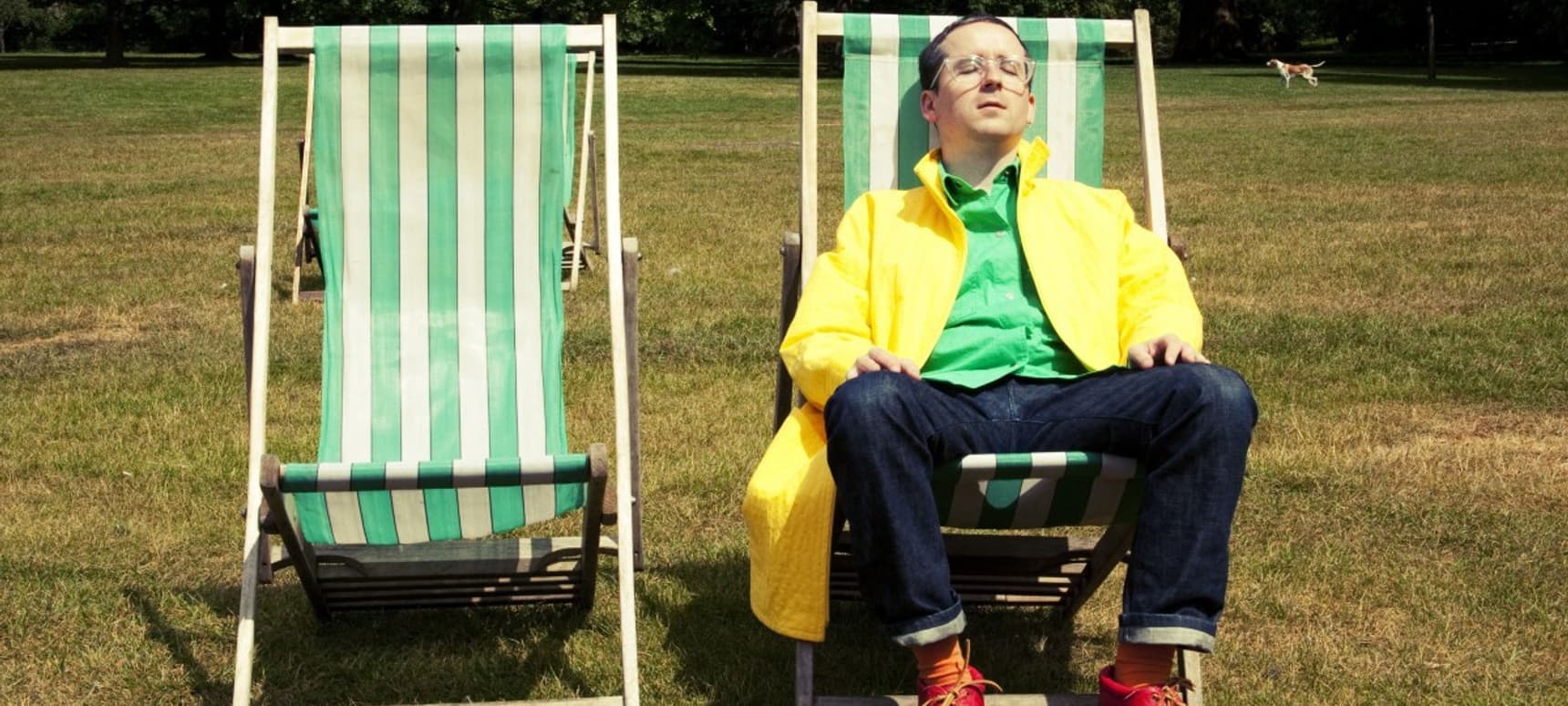 19.06.2014, Words by dummymag
10 things that inspired Alexis Taylor's 'Await Barbarians'
Earlier this week, Alexis Taylor released his second solo album, 'Await Barbarians, a record of understated, intimate, and reflective pop songwriting that was written, played, and recorded entirely by Taylor. An album of slow, romantic ballads might seem like a side-step from his work with Hot Chip and About Group, but you suspect that it was always intended to be that way: an obscure little record, existing to the side of his more established projects, to be discovered by fans in the years to come.
We asked Taylor to tell us about the inspirations from the record. Some make enough sense – Taylor has been vocal about his love of Will Oldham before, so it's no surprise to see one of his records here – but other options come from the leftfield, like how a dream about a song about an imagined meeting between Bob Dylan and Elvis Presley formed Elvis Has Left The Building.
Live dates:
June 20th: Roundhouse Studio at The Camden Crawl, London
June 22nd: Dinefwr Literature Festival, Dinefwr
June 28th: Glastonbury Festival, Pilton
July 9th: Salle Pleyel, Paris
July 18th: Howlin' Fling, Eigg
July 26th: Siren Festival, Vasto
August 16th: Green Man Festival, Crickhowell
August 29th: End of the Road Festival, Shaftesbury
September 6th: Festival Number 6, Port Merion
October 3rd: Waves Festival, Vienna
Domino released 'Await Barbarians' on June 16th 2014 (buy).