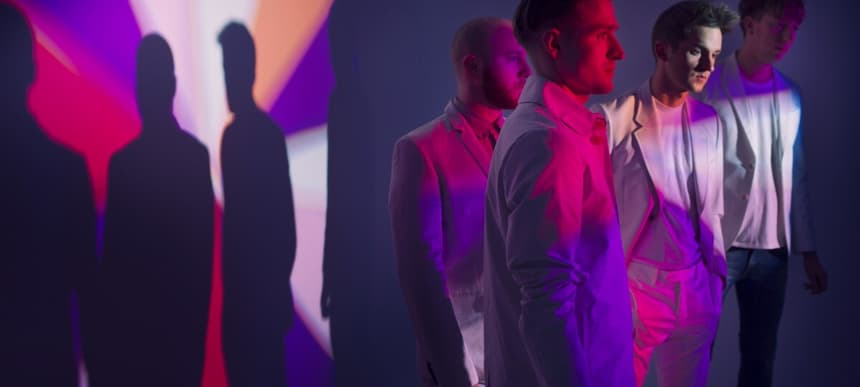 21.02.2014, Words by dummymag
10 things that inspired Wild Beasts' 'Present Tense'
Click any of the images to launch the gallery.
The Cumbria-via-Yorkshire group Wild Beasts will release their fourth album, 'Present Tense', on Domino Records next week, a further expression of the four-piece's highly wrought rock music. Even that vague classification seems inadaquate to capture what Wild Beasts do – with richly-woven vocal harmonies and complex rhythmic patterns at the forefront of their sound but never the sole attractions.
They are undoubtably a band with ideas and, as they gear up to release 'Present Tense' – a record that's their longest in the making, and one which introduces new studio collaborators – we caught up with guitarist and vocalist Tom Fleming to discover some of the biggest inspirations behind it. Their love of British folk and choral music traditions shines through, as does an appreciation for forward thinking narrative techniques, but they also have some more unexpected influences to bare, like the simple majesty of a hip-hop beatmaker who emphasises female vocals and the jaw-dropping flamboyance of professional wrestling. Read through our gallery of the ten things that inspired 'Present Tense'.
Domino release 'Present Tense' on February 24th 2014.