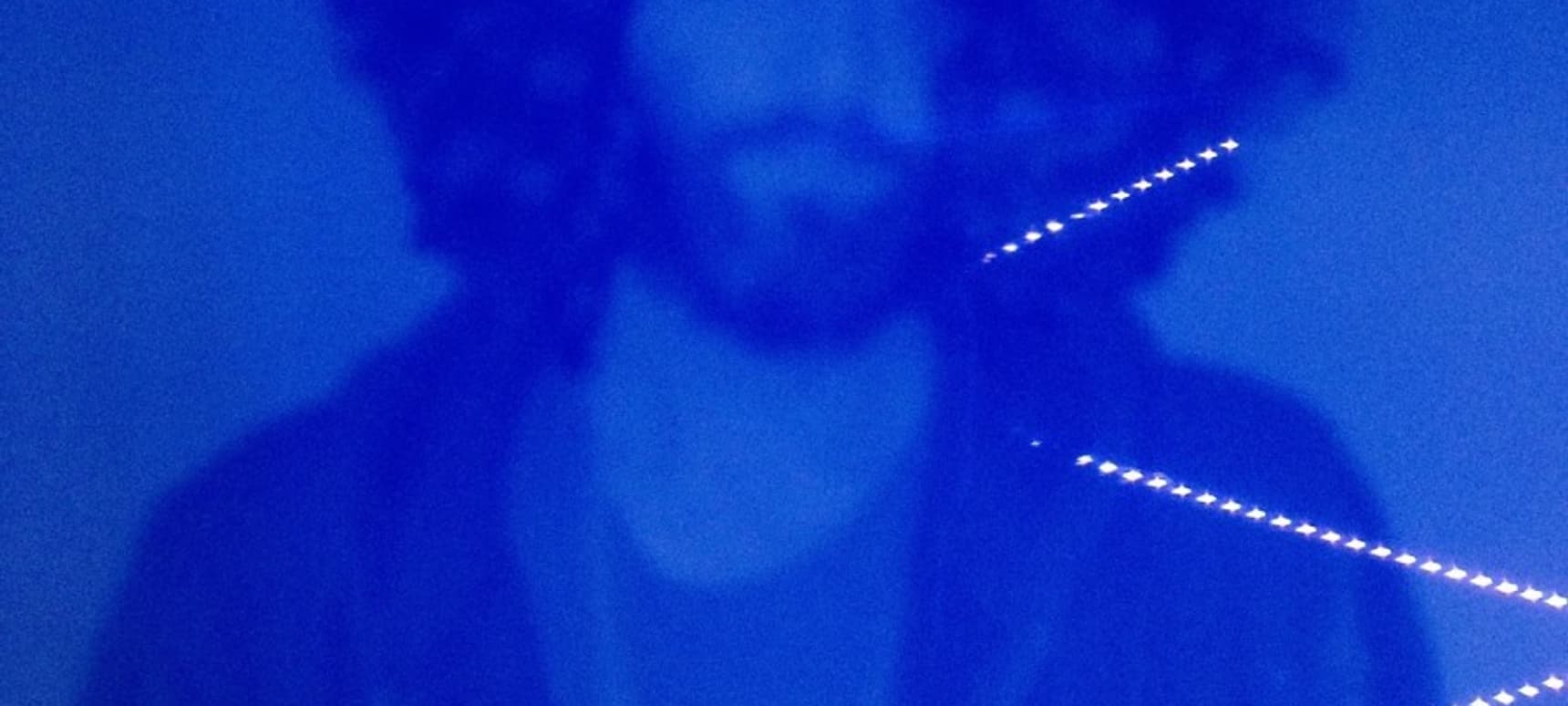 06.11.2015, Words by Natalie /
Diggin' deep with Kutmah
We're pretty excited to have avidly tuned selector, mysterious persona and all round fountain of knowledge, Kutmah in the building for our Dummy Presents: Fly High Society showcase this evening.
The Brighton beat connoisseur Kutmah moved to Los Angeles in his early teens. Immersing himself in hip hop culture, he became part of non-profit web radio clique Dublab in the noughties. Making a name for himself as an underground artist, he launched the seminal club 'Sketchbook' in 2006, an early factor in the development of the now-infamous LA beat scene. During early 2010, without advance warning, Kutmah's was incarcerated due to immigration complications, resulting in him being deported back to the UK. You can't keep a good man down though and since his return, Kutmah has toured Europe, playing shows The Gaslamp Killer, Flying Lotus, Gonjasufi, Dabrye and others.
In true Kutmah crate-diggin' nature, not everything below is available online but we wanted to share these aural pearls of transatlantic wisdom ahead of his eagerly anticipated set tonight. Whilst we can't match up to Kutmah's gleaming knowledge, we tried to shed a little light on some of the releases to spread the word into the internet (and beyond). If you're liking what you're hearing, support and buy.
01. Karriem Riggins 'The Hed Nod Suite' (Stones Throw – unreleased)
[Not an internet sensation – you might have to ask a friend for this one]
Dummy: An unreleased suite from Karriem Riggins who doubles up his time as a jazz drummer and hip-hop producer for artists like Common, Slum Village, Talib Kweli and The Roots. This is an IRL sensation, not for forum lurkers and low-res streamers.
02. Shafiq Husayn 'Whiteboiz Instrumentals' (Unreleased)
Dummy: We're selecting on behalf of Kutmah here – but seeing as 'Whiteboiz Instrumentals' is unattainable, we're currently coastin' to the effervescent sounds of their 'En A Free Ka' collection.
03. Zackey Force Funk 'Chrome Steel Tiger' (Hit + Run Los Angeles)
Dummy: A solid fucking release from Tucson's Zackey Force Funk that even lays a foundation for the one and only Egyptian Lover, who shared his 10 best electro-funk tracks with us recently. Turn your collar up and slide.
04. J Dilla 'Dillatronic'
Dummy: A 40 track strong mixtape released by Ma Dukes on behalf of the legendary late hip hop producer, J Dilla.
05. MED, Blu, Madlib 'Bad Neighbor' (Madlib Invasion)
Dummy: The triple threat brand of producer's combine to ally with some of the scene's finest on 'Bad Neighbor' – including Dam-Funk, Aloe Blacc, Hodgy Blacks and the invincible MF Doom.
6. Zap Francis 'Zap Francis' EP (Bleep)
Dummy: Not much is known about Zap Francis beyond the fact his tracks were first debuted on Black Milk Boiler Room last year. Journeying across intergalactic realms, personalities are irrelevant. Have a listen here.
07. Eye 'The Program'
Dummy: We're lost in an underground cavern here. I guess if you know, you know.
08. Lapti 'V Tiraj' (Gost Zvuk)
Dummy: A collection of old and new productions from the Russian producer, 'V Tiraj' is filled to the brim with what Bleep cite as "leftfield, hip hop-leaning beats and dusty beatwork."
9. MONO/POLY 'Shapeshift' (HIT + RUN)
Dummy: 'Shapeshift' is a return to the scene for Cali beat-crafter MONO/POLY on local LA imprint HIT + RUN. The majestic lead track off this forthcoming album, be sure to give this one some airtime.
10. 2TALL 'Lost Stories Beats Circa 2005-2008' (Izwid Records)
Dummy: Hangin' on a string here with a forthcoming release on Izwid Records, which will slide up to previous releases from Seven Davis Jr, Al Dobson Jr and Esgar.
Kutmah plays Dummy Presents: Fly High Society at Miranda Ace Hotel on November 6th (RSVP).