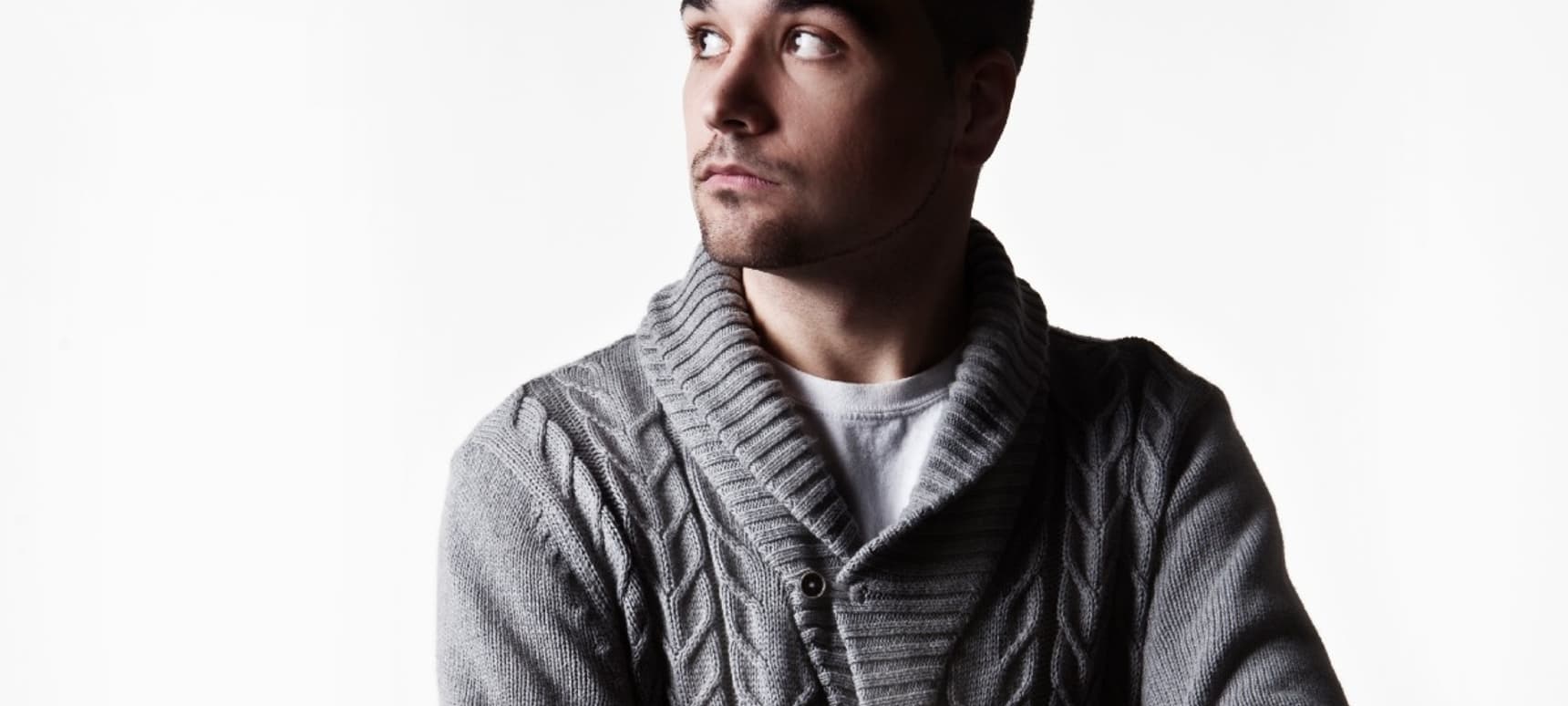 30.04.2014, Words by dummymag
The 10 best DJ transition tools, according to Mosca
Earlier this month, Mosca launched his own label, Not So Much. Although he's had releases on labels like Night Slugs, Numbers, and 3024 in the past, Not So Much is a new step for the UK DJ/producer: started primarily as an outlet for his own productions now that he's started to find a coherence and consistency to the music that he's making (he inaugurated it with his 'No Splice No Playback' 12" earlier this week) , the label also gives him a chance to present music from other musicians and artists to the wider world.
As anybody who's caught Mosca DJing or listened to his old show on BBC Radio 1 can attest, he's a mean DJ, and has an extraordinarily extensive and far-reaching knowledge on dance music from around the world. Before he plays Part 1 of secretsundaze's Opening Party at Studio 338, London this Sunday (May 4th), he's counted down one of the essential but often overlooked accessories in the DJ arsenal – the transition tool, allowing a DJ to move seamlessly between otherwise incompatible tracks, styles, or moods. Taking in music by Lee Gamble, Aphex Twin, Kerri Chandler, and the other Mosca, it's one of the most interesting DJ-focused lists we've had on the site in a while.
Lee Gamble – Rufige


Mosca: "Firstly: of course these aren't the best tools for transitions between tracks, they're just some of my favourites. And so I might as well start with my favourite LP of 2012, Lee Gamble's 'Diversions 1994-1996'. So exciting to have an experimental/abstract/drone record that you can use so much in the club. I play loads of sections of this when I'm DJing, either between tunes or over the top: Digbeth, Helicopter, Razor, M25 Echo, Emu, Pandemonium Institute (solid titles as well, eh?), but Rufige (skip to 12:16) has those mad hoovers which work up a dance a treat."


Wu-Tang Clan – Darkness (Intro)

Mosca: "I try to make my music as visual as possible, and I also try to DJ the same way. But sometimes, you just need a story like this that brings a club to life. Wu-Tang were one of my first loves and (like most people I've met) I still love 'em and try to rep them in the club, but playing mainly 110-140bpm makes it a little hard. This is a great way to do it."


Claro Intelecto – Quiet Life

Mosca: "You need to be careful with this one. Too many tears on a dancefloor makes it easy to slip up. Again, this one is super-visual soundtrack-type music, shit that could come from any time in the last 50 years. I should try it with the Wu-Tang skit above."


Black Jazz Consortium – Message

Mosca: "Use this all the time, especially if I'm playing a nice dark room and can open with this. Inspirational words from the man Fred P. (Tip: works so nicely over Jeroen Search – Remains)."


Capleton – Fire Chant (Intro)

Mosca: "Capleton is another first love, and the way that he commands language is way way up there; he never trips up, never says the wrong word, only stutters if he means to. This is great to open, close, or peak a set."


Sigha – HF029B2

Mosca: "Like the Capleton intro, this is pure dread, but in a different way."


Kerri Chandler – Mommy What's A Record

Mosca: "Something a little lighter – one for the vinyl heads. A quick story in the intro from Kerri about how times change. "


Aphex Twin – Gwarek2

Mosca: "This is a shock to the system and a great set opener in a club or at a festival. Something to say you've arrived. It could be taken as a sly par to the DJ before you though, so use with caution. Also if you're playing a set in a decompression chamber in some underwater Drexciyan universe, this might be a bit much, maybe just draw for Toploader."


Untold – 5 Wheels

Mosca: "The walls are fucking caving in!"


Mosca – Counselor
​

Mosca: "Not me! There's another Mosca, also from the UK, who makes drone/ambient kinda stuff, this is one of my favourites of his.

"Also, non-existent on YouTube – but please try and check out! – Skudge – Ursa Major; Mike Parker – Light & Dark Part 4 (The Labyrinth Edit), Nils Petter Molvaer – Kakonita (Deathprod Mix), Terre Thaemlitz – Between Empathy & Sympathy Is Time (Apartheid), Fluorescent Grey – Acoustic Barber Pole. Enjoy! Respect."
Not So Much released Mosca's new 12" No Splice No Playback on April 28th 2014. Mosca plays Part 1 of secretsundaze's Opening Party this Sunday (May 4th) at Studio 338, London (more info).