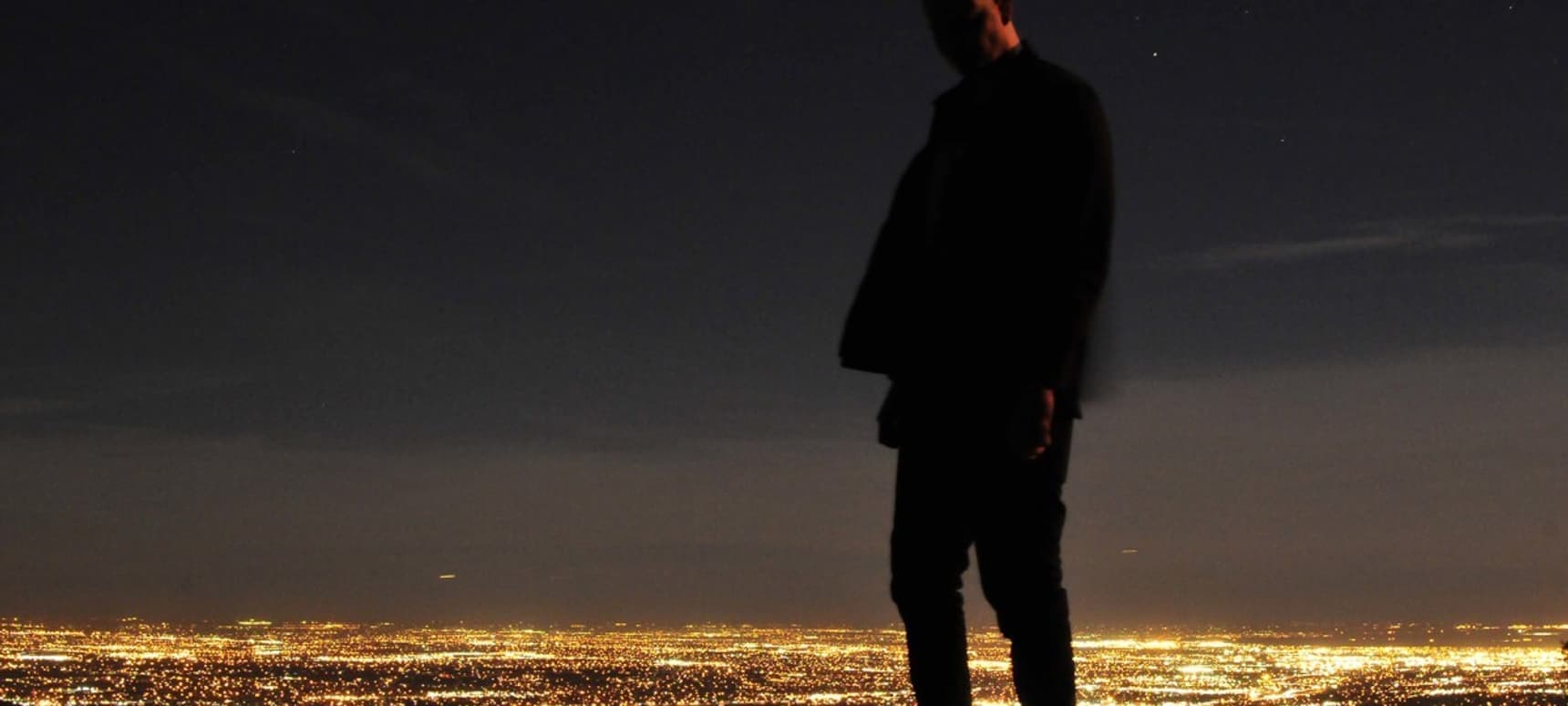 01.09.2016, Words by dummymag
The 10 best gems from the trench, according to GILA
After bagging a spot on the infamous LuckyMe Advent Calender in 2014 with Mud AF and then emerging at the tail end of the following year on the 'XL Recordings: XL Chapter VI' compilation with his ominous and heavyweight track Handz On A Hardbody, Gorgeous Children member GILA's scene-setting label debut was uncloaked last month as he returned to XL for his eagerly awaited four-tracker, 'Genkidama'.
Treading through a sparsely populated terrain of chirping cyber birds, icy chimes, and auto-tune swooning before finishing off with a piano pondering Jetski Moment (we've all had one) – the Denver based producer has sharpened up his "god-tier trench maneuvers" for a solo excursion into what can only be described as Dead Can Dance double dropping some gold bars and racing into 2016 with a potentially devestating bass and SFX pack.
That's just a long and compilcated way of saying we dig 'Genkidama'.
To follow up on the EP release, GILA's dug deep into "the trench" (a metaphor for his inner workings, we're not so sure) to share some of the gems that reside in there, from Nine Inch Nails ambient banjo jams to soul-cleansing jazz from Art Blakey & The Jazz Messengers.
Read through the selections below, and listen seamlessly via our YouTube playlist.
Nine Inch Nails 28 Ghosts IV
GILA: "I've been a huge NIN fan for most of my life, and while I obviously love their songs with vocals on them, there's something special about this song in particular to me. The melodies and progressions are textbook NIN but articulated through new voices, or ones that you might not fully appreciate if they were obscured by vocals. The world needs more banjo in electronic music, maybe."
Telefon Tel Aviv Farenheit Fair Enough
GILA: "Telefon Tel Aviv is a group I discovered through their remix work for NIN, and once I threw on this album for the first time in 2001, it's been in steady rotation. These guys are a huge influence on me – repetetive melodies that transmutate gradually through the addition of strange bleeps and blorps, and heavy drums that resist the shitty classification of "lounge music"."
Art Blakey & The Jazz Messengers Ugetsu
GILA: "This song is important to me because it's the only one of my selections that I've actually had the pleasure of playing live. I was in a jazz conservatory in high school and played the drums for a small combo. This was one of the songs we learned, and through it I learned a lot about how drums can, and should function as an instrument. Art Blakey is a master, and the hook melody is so addictive."
Hive Moves Within Time (1st, 2nd & 3rd Movements)
GILA: "I was in fourth grade when I first heard this album 'Devious Methods'. My friend's cool and older raver/junglist brother put us on to a lot of music, but this is an album that really stuck with me. This shit was way ahead of its time and still inspires me to this day. Menacing, jazzy, groovy, immersive – this ticks all of the boxes for me."
Rich Boy Throw Some D's (Remix)
GILA: "It'd be ridiculous to not include this song on here. At one point in high school I had several burnt CDs in my car with only this track on it, over 20 times. One of the greatest beats ever and I'm still obsessed. Polow Da Don is a ridiculously underrated producer. Andre 3000 also approaches an Int'l Players Anthem level of greatness with his guest verse on here."
Gouryella Gouryella
GILA: "Another gem from my childhood. This is my favorite trance anthem of all time. I first heard this off George Acosta's 'Awake' mixtape and it floored me as an eight year old. This is pure euphoric, trampoline jumping music. This is playing Final Fantasy 7 for 12 hours straight music. "Pure trance energy, right from the mind". Shout out to Tiesto."
Lil Wayne feat. Mack Maine Welcome To The Zoo
GILA: "'Carter 3' era Lil Wayne tapes are legendary. I love everything about this song – the beat is so cold and has great atmosphere. Wayne and Mack go off, and it's all completed by the perfectly timed "th-th-th-thirty one degeeeeez" drops."
Autechre Second Bad Vilbel
GILA: "Autechre are one of the greats, and this song is perfect to me. The way the heavy, textural industrial groove gives way to the haunting pads kills me every time. Also, I'm endlessly amused by ZZ Top illegally sampling this song in order to create some bizarre interlude monstrosity."
Dudley Perkins Come Here My Dear
GILA: "This whole album, Expressions 2012 A.U. means a lot to me. Dudley Perkins is so soulful and unique in his delivery, and Madlib laced him with some of his best beats ever for this record. This song in particular is gorgeous and so so catchy. Instant mood-lift material."
Donny Symptomless Coma (Current Value Remix)
GILA: "I'm a sucker for this vein of drum and bass. Ridiculously long horror/sci-fi sampling intros followed by some of the most technically sound and tightly crafted drum breaks you'll ever hear. All the guys involved in this scene have ridiculous production chops. I fuck with music that sounds like a trash can got stuck in a washing machine and makes me want to drive off a cliff at 100mph."
GILA's debut EP 'Genkidama' is out now on XL Recordings (buy/stream).