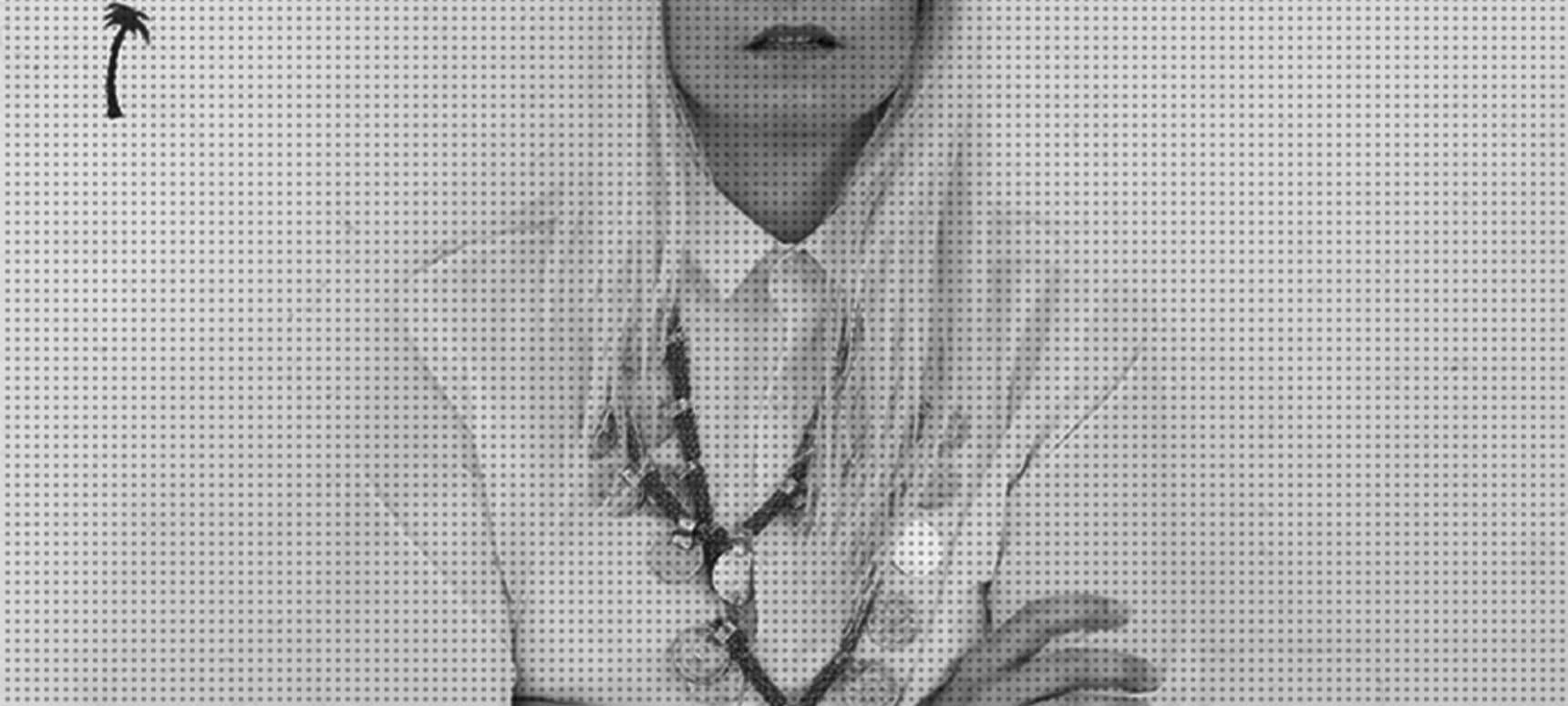 16.09.2016, Words by dummymag
The 10 best tracks from around the world, according to HAAi
A lover of music from far-flung corners of the globe, HAAi's vibrant music obsession was sparked by her collection of African and Turkish records. Taking residency at Dalston's own slice of paradise, Ridley Road Market Bar, she was recommended to Phonox owner Andy Peyton by music manager Joe Coghill. Thoroughly impressed by her Optimo-esque DJ sets, the club enlisted HAAi as the successor to Jasper James' Saturday night residency throne.
Kicking off her new and indefinite Saturday night home with an opening party on October 8th, HAAi acknowledges the "pretty big shoes" she has to fill, but we can already see that it's only the beginning for the seasoned and eclectic selector.
In advance of her debut at Phonox next month, HAAi compiles some of her favourite tracks from around the world – ranging from Autarkic edits to Codek originals. Read through her selections below and listen seamlessly on our playlists.
También Project Compania [Munich/Naples]
HAAi: "This one is an edit taken from an opera from Naples called La Gatta Cenerentola (The Cat Cinderella). The original has been edited many times over and has inspired a multitude of tracks, but the Tambien Project version is pretty special."
Coobar Pedy University Band Kookaburra [Australia]
HAAi: "I first heard this song at 4am on the beach in Byron Bay, Australia. My pal Jono was DJing and he played this tune. I can't imagine a better setting to hear a track like this for the first time."
Codek Tim Toum [France]
HAAi: "This has been released on several different labels including Island Records, W.A.M. West African Music, and Phonogram). I love everything about this track."
Niagara Sangandongo [Germany]
HAAi: "I looked for this record for so so long and randomly found it when I was back in Perth a few years ago. It's still is one of my favourite 12's."
Disco Halal Zaffa (Autarkic edit)
HAAi: "I'm not totally sure where the original of this comes from, but it's one of my favourite tracks on the 'Disco Halal Vol.3' compilation. It has such a nice laid back tempo and never over does it. Great track."
Echonomist Smoke Rings [Greece]
HAAi: "This track is a bit of a chameleon. I played it a bit when I was supporting Jagwar Ma, as I was on quite early. It has such a great slow build that it works at the beginning of a set, or later when you want to build a bit of tension."
Erkin Koray Cemalim (DJ STEEF edit) [Turkey/France]
HAAi: "The original version of this has always been a pretty special one to me. There is a haunting darkness in Koray's vocal that is one of the things I love so much in his music. I heard this edit played at about 5am at Sean Johnson and Andrew Weatherall's night A Love From Outer Space. I went up to Sean Johnson straight after they finished playing and ask what the hell that edit was, so he kindly sent it to me a couple of days later. A special track for special occasions."
Basti Grub Goran Bimbel
HAAi: "I'm a big Basti fan and this is definitely one of my faves."
Leisure Connection Jungle Dancing [USA]
[Video not on YouTube]
HAAi: "Leisure Connection is one-half of Peaking Lights. I love both tunes on this 12'" but I only pull this one out on very special occasions. The A-side to this is called Wave Riding – it's super druggy and dubbed out. A killer 12."
Michael Cleis La Mezcla [Columbia/Switzerland]
HAAi: "I first heard this tune in a bar in Antibes in the sth France on my birthday a couple years back. It was such a vibe, I went straight on Discogs and bought it right away. It's been a staple in my bag ever since and has got me out of many a sticky situation. The vocal sample is Toto La Momposina."
HAAi starts her Saturday night residency at Brixton club Phonox on October 8th (info).