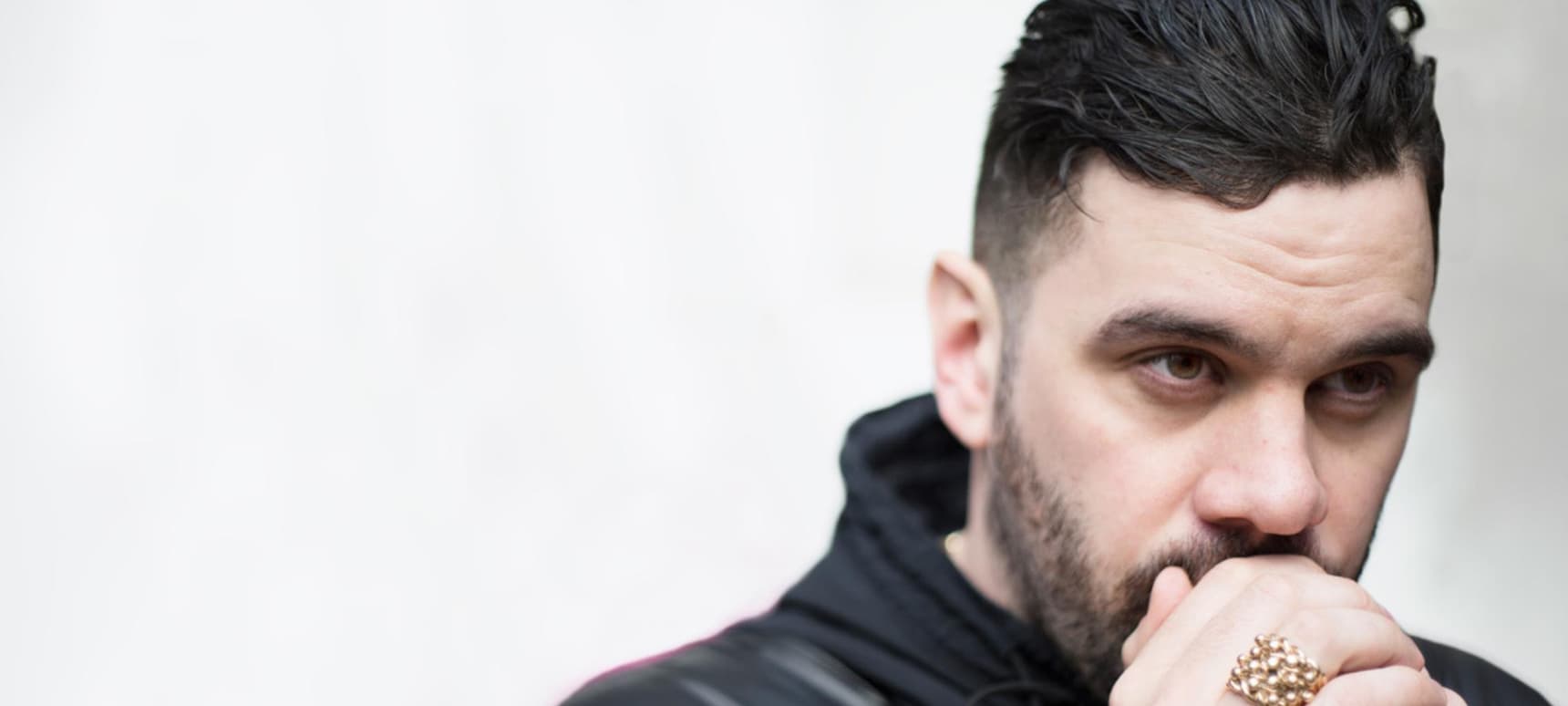 24.03.2016, Words by dummymag
The 10 best rave tracks, according to Mella Dee
Growing up in Doncaster in the '90s obsessed with rave and hardcore, Mella Dee spent most his teenage years buying tapes in his local record shop, Rhythm Nation. Eventually making the jump over the great divide to London, he spent some time releasing on small independents such as Coyote Records and Slit Jockey before landing feet-first on party-hard label Digital Soundboy earlier this year, with a homage to his youth via the rowdy-as-fuck, blissfully bassy, jungle tinged tape 'Rhythm Nation'.
Following on from last year's rolling and raucous cut on Redlight's Lobster Boy imprint, Trellick, Mella Dee returns with his 'Deep Soul' EP. Due for release in April on Bristol label DEXT Recordings, it's a heady concoction of the influences closest to Mella Dee's heart, fusing together driving house and techno percussion with in-yer-face '90s jungle influences (and even a cheeky Brownstone sample) for what could be his strongest release yet.
To mark the release next month, Mella Dee pays respect to the genre that shaped his pallette by compiling a selection of his favourite hands in the air rave records. In his own words, " I defy anyone to not put their arms up to that piano." Get ready!
Read the list below and listen seamlessly to Mella Dee's selections via our YouTube playlist.
Ramos & Supreme The Journey Pt 1
Mella Dee: "Ramos & Supreme needed some sort of inclusion and The Journey Pt 1 seemed like the perfect choice. Pure uplifting vibes when the pads and pianos kick in. I was raised on the happy hardcore side of stuff and its a massive influence."
Fat Controller In Complete Darkness
Mella Dee: "Absolute classic which doesn't really need much explaining. Everything about it is on point. I defy anyone to not put their arms up to that piano."
Jimmy J & Cru-L-T SIx Days
Mella Dee: "Never had a clue who it was by or what it was called when I was younger, but I iterally used to spend all day listening to stuff like this. The vocal always stuck with me from being about eight years old."
Sunshine Productions Above The Clouds (Vibes & Wishdokta Remix)
Mella Dee: "Timeless piece of music here with real energetic vibes and once again, the breakdown is special. That's one thing you'll notice with me, I'm a big fan a happy hardcore breakdown. When done right it's always a winner."
SMD#1A Slipmatt's Dub 1
Mella Dee: "I would be impossible for me to have a list of rave music I'm influenced by and not include something from Slipmatt. The obvious choice was this one – big piano led stuff. As you can tell by now, this was a common thread of the kind of stuff I liked and was also very big up north in general."
CJ Bolland Camargue
Mella Dee: "Something very different from the rest so far, but you can't deny the sheer greatness of this track. '90s Belgian techno on R&S and it still sounds just as fresh to me these days."
Second Phase Mentasm
Mella Dee: "To talk about the rave era and not have something with a Huge Hoover/Mentasm sound in it would be wrong, so what better track to choose than this one? Doesn't need much of an explanation."
DJ Seduction My Own
Mella Dee: "Another one of those guys who had to be included in the list. It was hard to choose the right one from him, but decided on one of the earlier vibes, includes all the elements of what rave and hardcore was to me."
NRG I Need Your Love
Mella Dee: "Anthemic vocal and piano, pure bliss. One listen and it makes sense why it's such a big track."
Manix Feel Real Good
Mella Dee: "Early Reinforced Records anthem which literally makes you do exactly what it says on the package. 20 plus years down the line for all these records now and they still sound amazing."
Mella Dee's 'Deep Soul EP' is out April 15th on DEXT Recordings.