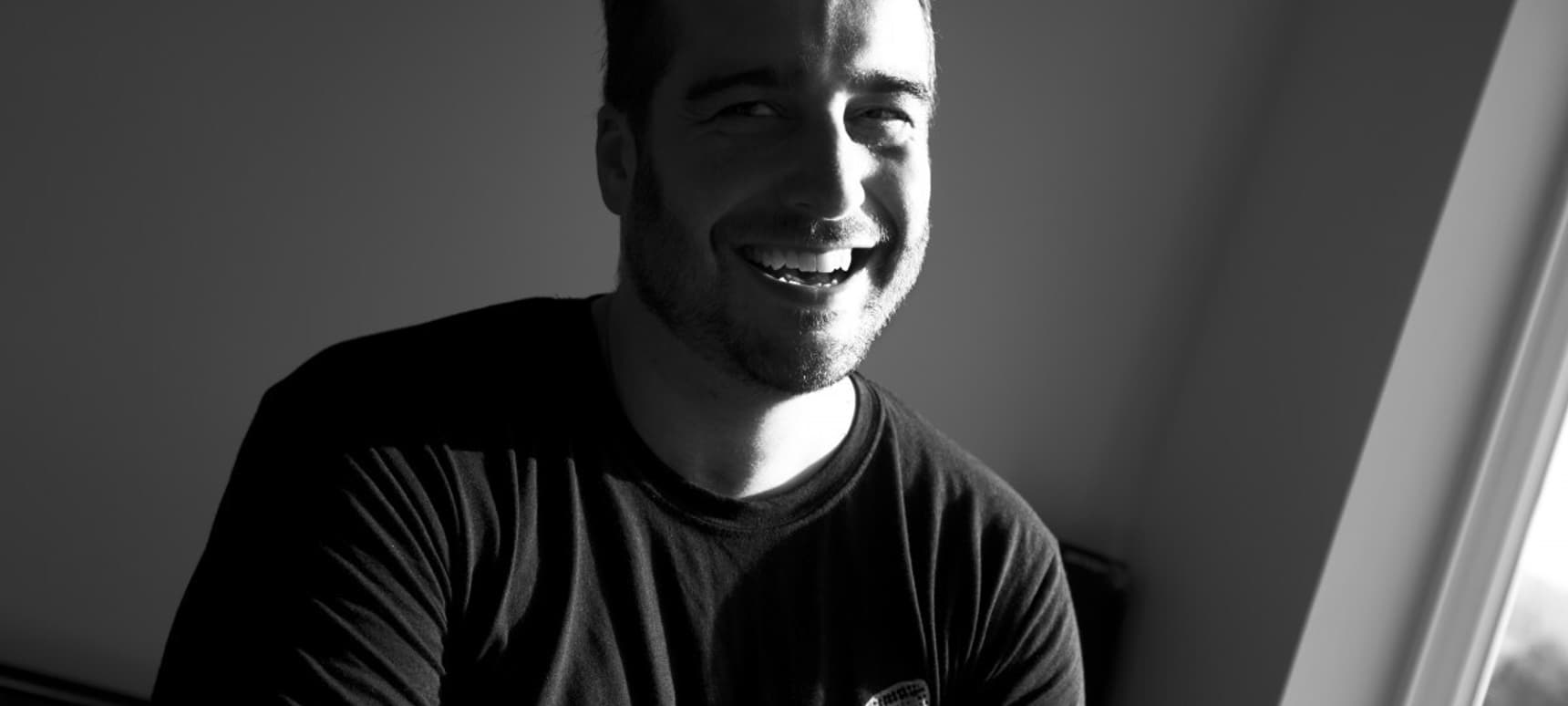 02.02.2016, Words by dummymag
The 10 best sundown tracks, according to Todd Edwards
Todd 'The Godd' Edwards is a musical hero to most. Regular Daft Punk collaborator, Grammy winner, and UK garage demi-god being just a few pointers on his résumé, he's currently working on a new solo album, but perhaps more pertinently, is remixing and remastering his last studio album, 'Odyssey' for a re-release to mark recently re-obtaining the rights to his catalogue. An ever relevant topic in the world of music, Annie Mac exclusively revealed his remix of Cerrone's Funk Makossa on her show last Friday.
With the application phase for the 2016 edition of the Red Bull Music Academy now open and underway, Todd Edwards and Lunice will be giving lectures in Newcastle and Brighton this week to give advice and prep up prospective applicants.
To mark his involvement in the lectures and kickstar an important year for Todd, he's taken it down a notch for our 10 best series. Blessed with the LA sunset on daily rotation, the legendary and pioneering producer has selected his favourite tracks to enjoy at sundown; which include movie soundtracks, Sade's Cherish and his very own Whispers In The Dark, taken from 'Odyssey'.
In Todd's own words:
"Rather than a typical list of tracks I play out, I decided to do something a little bit more personal: a list of songs I like to listen to at home on my balcony during sunset. California is such a special place, and one of my favorite things to do after a long day in the studio is to come home, sit on my patio, and watch the sun go down over Los Angeles. I've learned so much about myself since moving here, and I think these songs have helped me grow. Thank you Dummy."
01. Vangelis Tales Of The Future (from Blade Runner soundtrack)
Todd Edwards: "With its Middle Eastern influence and Demis Roussos' haunting vocals, Tales Of The Future is the perfect track to inspire new ideas when I'm feeling drained of creativity."
02. Cliff Martinez Maybe You're My Puppet
Todd Edwards: "This whole Solaris film score is usually on repeat for me, but this is my favorite cue from the soundtrack."
03. Sade Cherish The Day
Todd Edwards: "From my favorite Sade album, I can count on her to change my mood when it's been a rough day."
04. Quincy Jones feat Patti Austin Betcha' Wouldn't Hurt Me
Todd Edwards: "Coming from one of the best years in '80s disco, this song makes me want to get back in the studio."
05. Donna Summer Our Love
Todd Edwards: "I've loved this song since I was five years old. Aside from being a classic and a reflection of Giorgio Moroder's innovation, it's also a track I never get tired of listening, and sets a bar for my own desire to think outside the box. It's a song I might listen to prep for the upcoming day in the studio."
06. Clannad Theme From Harry's Game
Todd Edwards: "Moya Brennan is the lead singer, and Enya's sister. Love them both. This is a perfect song to decompress to."
07. Kraftwerk Tour De France
Todd Edwards: "I've begun to listen to this quite recently, since I've been in the mood for some '80s synth and positive vibes. Kraftwerk can conjure very vivid images with their music, and this one is a spot on description of an LA sunset."
Todd Edwards: "Interstellar soundtrack – I loved this film score so much that it inspired me to write a song, which I was blessed to have MNEK help finish and sing on. It makes me think of the future, my future."
09. Phillip Glass Act 2 Scene 1. Dance 1 – Eistein On The Beach
Todd Edwards: "Ok, this might not seem like the most relaxing piece of music to listen to, but it helps me to clear my mind and meditate. Since it goes on for almost 14 minutes, its repetition triggers a hypnotic state."
10. Todd Edwards Whisper In The Dark
Todd Edwards: "Inspired by Sade, this is the last song on my 'Odyssey' album. Sometimes I need to listen to one of my own compositions. It helps me reflect on what I do, and what direction to take my music. It's also one of the most subtle tracks I've ever produced."
Todd Edwards joins Lunice for the Red Bull Music Academy 2016 warm-up, prepping prospective applicants (info). Hold tonight for the re-mastered version of 'Odyssey', coming soon.