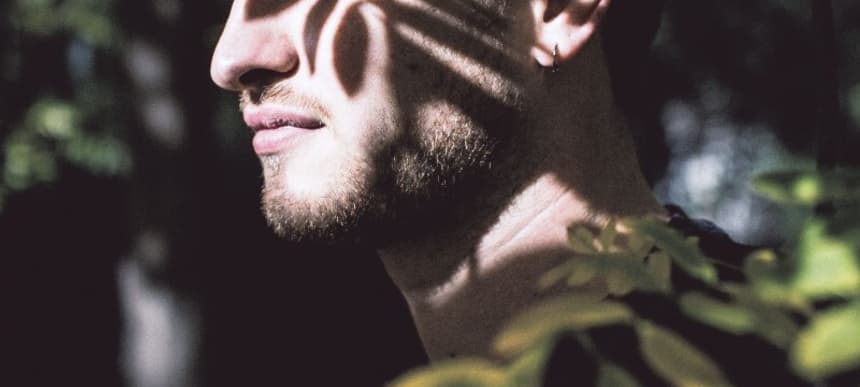 03.12.2015, Words by dummymag
The 10 best techno remixes, according to South London Ordnance
British born, Berlin based techno producer South London Ordnance rounded off 2015 with a release on his own imprint, Aery Metals. A collection of dark and brooding tracks with a metallic edge, the four-track 'Tor' EP was released in November. The dank soundtrack to energetic nights out in pulsating super-clubs or intimate basement spots, South London Ordnance will be revisiting the 'Tor' in January with a remix 12". The guest reworkers are still under wraps, but SLO hints below that there's a "very established figure in techno" involved. Guesses on a postcard please.
Inspired by the forthcoming remix EP, South London Ordnance shares some of his favourite techno remixes, from timeless classics to tracks that subconsciously always make their way into SLO sets.
In South Ordnance's own words: "My label has had some great remixes: Nik Void of Factory Floor, Chris Carter of Throbbing Gristle, JD Twitch. I've always been a fan of people's reinterpretation of my work and I always enjoyed doing them myself. We have a 'Tor' remix 12" coming out in January featuring reworks of two tracks from the EP by a very established figure in techno, and one by some friends developing a newer project. Both are killer. I was just listening through the reworks when I was thinking of a topic, and the 10 best remixes made sense at the time. I also found the Luke Slater Forklift remix again which I hadn't heard for ages so I'm pretty happy I had a dig!"
Read through South London Ordnance's selections below or listen seamlessly via our YouTube playlist.
01. Octave One I Believe (Sandwell District Remix)
South London Ordnance: "Beautiful build on this – hypnotic, uplifting rework from Regis & Function. I could have picked any number of SD remixes though as there's so many great versions. I just happened to have this open and I do love it."
02. Terence Fixmer Elevation (Answer Code Request Remix)
South London Ordnance: "Another rolling, atmospheric rework."
03. Sinfol The Fields (In Aeternam Vale Remix)
South London Ordnance: "I'm a huge fan of Laurent Prot's originals and his remixes are always class."
04. Tripeo Anipintiros (Blawan Remix)
South London Ordnance: "I've een playing this a lot recently, blistering no frills stuff. Just does what it says on the tin."
05. Gaiden Point Blank (Speedy J Remix)
South London Ordnance: "One of my favourite Speedy J remixes. There's so much tension. I've always been into techno with breakdowns."
06. Joey Beltram Forklift (Luke Slater's Filtered Remix)
South London Ordnance: "A classic for me. Totally relentless rework from '96."
07. Factory Floor Two Different Ways (Perc Remix)
South London Ordnance: "I'm a huge Factory Floor fan, same goes for Perc. I always thought this was a great pairing and I love Nik's vox over harder techno stuff."
08. Edit Select Silotar (Silent Servant Remix)
South London Ordnance: "It's hard to pick a favourite Silent Servant remix but this is one I've been playing lately. A brooding, heads down roller with classic Silent Servant atmosphere."
09. DJ GIO MC 505 Cosmic Cruncher (Gesloten Cirkle Remix)
South London Ordnance: "I love all the GC records. I usually play this pitched up quite a lot, and it goes on forever. It just sounds so great out, not much more to say to be honest!"
10. Plastikman Krakpot (Moby Remix)
South London Ordnance: "Absolute classic in my opinion. I make no bones about being a big fan of older Moby and I've been finishing a lot of sets with this recently. It's the perfect end of the night vibe for me."
South London Ordnance's 'Tor' EP is out now on Aery Metals (buy).