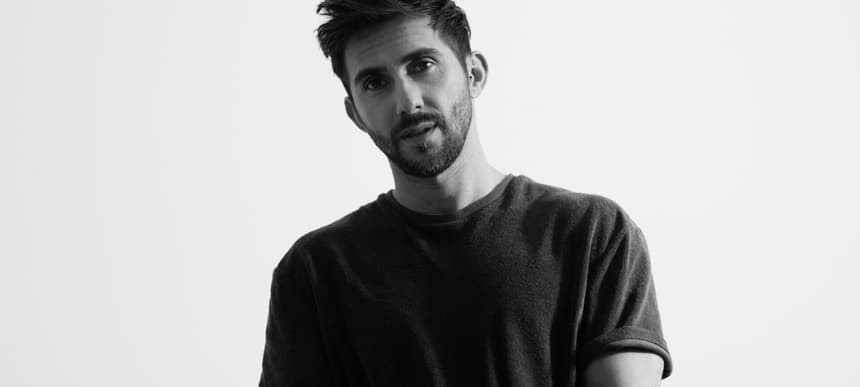 29.03.2018, Words by dummymag
The 10 best tracks to open a party with, according to Hot Since 82
Hot Since 82 is one to be reckoned with in the world of house and techno. Making a splash in 2014 with a Green Velvet remix of 'Bigger Than Prince' the man from Yorkshire has become as well known for the curation of his Knee Deep In Sound label and event series of the same name. His famous Labyrinth events have torn several houses down in Ibiza, and this weekend, it is coming to London for the first time. In preparation, he sat down Dummy to break down some essentials to open up a party to.
Charles & Eddie – Would I Lie to You
"Gets me everytime, instant dancefloor moment and huge icebreaker for the shy ones!"
Prince – I Wanna Be Your Lover
"Prince made music that inspired people to dance and have fun, this track has that in abundance!"
Ol Dirty Bastard – Got Your Money
"A classic hip-hop party banger, the madness of ODB meets the smoothness of Kelis."
Janet Jackson – Rhythm Nation
"I'm a huge MJ fan, it's easy to forget how good Janet was back in the day!"
Bobby Brown – My Prerogative
"Stone cold party starter, his voice oosh!"
Donna Summer – I Feel Love
"Georgio Moroder and Donna Summer, the world would never be the same again. What a belter of a classic."

Red Hot Chili Peppers – Give It Away
"Anthony Kiedis at his best."
Rage Against The Machine – Killing In The Name Of
"Revolution music and one hell of a work out!"
Run-DMC & Aerosmith – Walk This Way
"What an iconic collab, we need more music like this!"
Michael Jackson – Wanna Be Startin' Somethin'
"I guess I should have put this at the top of the list. Opening track on Thriller and one of the great pop tunes of all time."
Hot Since 82 Presents Labyrinth debuts in London on Saturday 31st March at Tobacco Dock. Tickets are available here.
Listen to Dummy's curated playlists on Spotify.