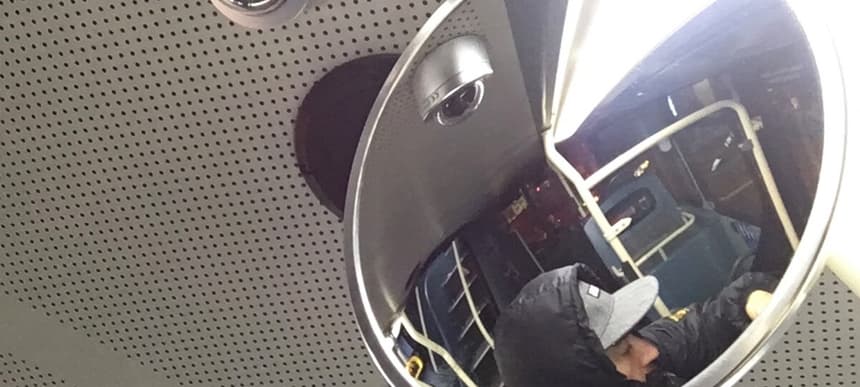 22.12.2016, Words by dummymag
The 10 best underground house releases of 2016, according to Semtek
Head of Bristol-based label Don't Be Afraid, Semtek looks back over an eventful 12 months in underground house music with a 10 best list packed full of original material and remixes from the likes of Helm, Mo' Reese and Los Angeles native Shewey Trax.
Tap into Semtek's list below and feel the warmth radiate.
01. Mo' Reese Linear (D3 Elements)
Semtek: "Bryan Hervieu's D3 Elements continues to uncover underground house music from artists like Mo'Reese, who has also recorded this year on Terrence Parker's Intangible Soundworks. Linear doesn't try to reinvent the wheel, but it is certainly worth a spin and has found its way into my sets repeatedly."
02. Powder Afrorgran (Born Free)
Semtek: "Powder started out on Andrew Hogge's ESP Institute label in 2015 and has since gone on to release twice on Born Free, which is operated by Sweden's Sling and Samo. Afrogran has the poise and spontaneity of a Marcellus Pittman or Omar S jam, but executed with the attention to detail and finesse which other Japanese producers like Jazztronik were also once known for."
03. Reggie Dokes Afro Sci (People Of Earth)
Semtek: "Reggie Dokes is often overlooked in surveys of modern house and techno, but this year was a prolific one for the Detroit native. He released twice on his own Psychostasia label, and once on Atlanta's People of Earth imprint, with the latter proving to be the standout of the three."
04. Helm Olympic Mess (Beatrice Dillon Remix) (Pan)
Semtek: "Beatrice Dillon brings her extensive understanding of blues, folk and art music to contemporary styles like house and techno but unlike others attempting a similar crossover her experiments pay dividends on the dancefloor. This remix was one of the year's hottest house records, and proved a highlight in the sets of influential DJs, like Ben UFO and Bill Kouligas."
5. rRoxymore Ministry of Silly Talks (Lena Wilikens Remix) (Huntleys & Palmers)
Semtek: "This record is about both rRoxymore and Lena Wilikens in equal measure. Hermione Frank's original leads like many of her tracks, with an infectious hook backed with the phasing, lolloping percussion she has made her trademark. The Lena Wilikens remix then takes the gas down a notch, but ups the tension twofold."
06. Delicate Instruments 'Badge Of Shame' EP (Shewey Trax)
Semtek: "Shewey Trax is the Los Angeles native behind projects like Delicate Instruments and Live Better Electrically. His music regularly appears as runs of wax limited to as few as 10 copies, pressed to acetate on demand, with each hand-numbered with liquid paper. This year is his twentieth releasing music and 'Badge Of Shame' caught him at his left-of-centre best."
07. Via App Secret Rotation (Bank Records)
Semtek: "Dylan Scheer is a product of the newly reinvigorated New York scene, which is prospering thanks to the work of organisations like The Bunker, Discwoman and Sustain-Release. Her debut release on Vancouver's 1080p, '7 Headed', was a personal favourite from 2015 but this year she upped the ante with a barnstorming acid workout on Entro Senestre's hotly tipped Bank Records."
08. Deviere Vendredi (UMHS)
Semtek: "Broken house and techno is a gimmick that has been repeatedly milked in recent years by labels keen to live up to their pigeonholing in the press. Rarely does it yield results with as much energy and verve as this Deviere effort on the superb UMHS imprint. Deviere was also picked up by Paul du Lac's Bio Rhythm for a 12", which is a sure sign that his star is rising."
09. Nasty Boy Closer To The Edge (Puu)
Semtek: "The Italian house sound has experienced a revival this year, with the timely reissue of Chicco Furlotti's True Underground Sound Of Rome project proving just as popular as fresh efforts from Deep 88, who released 'The Black Album' on his own 12Records, and this standout number from Southern Italy's Nasty Boy."
10. Zennor Rosevale II (Deep Street)
Semtek: "Jay L and Andy Mac inaugurated their sure-to-be-superb Deep Street label with a brace of tracks, one from Andy Mac and Peverelist's Zennor project, and one from Andy on a solo mission. Special mention goes to 'purple' dubstep and grime prodigy Joker, whose modular was used in the creation of the A-side some time ago."